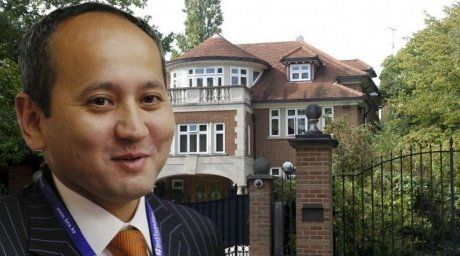 Illustration by internazionale.it
French court has for the second time denied release on bail to the ex-chairman of Kazakhstan's BTA Bank Mukhtar Ablyazov, RIA Novosti reports. Aix-en-Provence Court left Ablyazov under arrest until the decision on his possible extradition is made.

According to his lawyer, Bruno Rebstock, the court rejected the appeal because Ablyazov did not provided sufficient guarantees that he would appear at his extradition hearing scheduled for December 5.

"We welcome the today's ruling that rejected Mukhtar Ablyazov's motion for release on bail. He has already fled Kazakhstan and Great Britain and has been constantly demonstrating contempt to all the laws that hold him accountable for the frauds he committed," BTA Bank's press-service cites the bank's managing director and board member Pavel Prossyankin as saying.

This is the second time that Mukhtar Ablyazov's lawyers filed a motion asking the judge to set a bail. The fugitive multimillionaire from Kazakhstan was denied bail at his first attempt because the judge found no sufficient guarantees that he would not flee.

Mukhtar Ablyazov was arrested by French special forces on July 31 not far from Cannes on a request from Ukraine where he is wanted for financial crimes. His own lawyer Yelena Tischenko is said to have led the police to him.

The French court is not planning to decide on the possible extradition of Mukhtar Ablyazov any earlier than in spring 2014, Tengrinews reported earlier.

Ukraine, Russia and Kazakhstan have filed extradition requests with the French authorities asking for Ablyazov's extradition. The review of the Ukrainian extradition request was postponed until December 5, as Ukraine submitted the documents in the French and Ukrainian languages neither of which Ablyazov speaks. France is currently waiting for a translation of the documents into Russian.
October 4 2013, 10:25