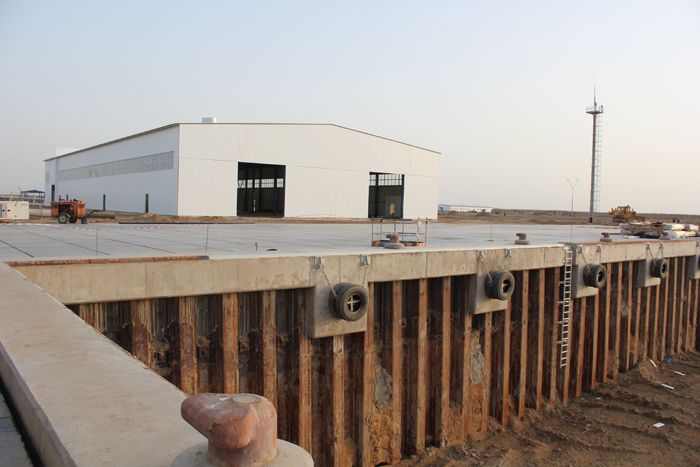 North Caspian Environmental Oil Spill Response Base (NCEOSRB)At KAZENERGY Forum Timur KULIBAYEV voiced the final date of the first Kashagan oil – March 2013.
Given this, at the recent public hearings on 2013 NCOC environmental action plan, to surprise of journalists, it was announced that the consortium and the Kazakh side had not yet agreed on the lease of North Caspian Environmental Oil Spill Response Base (NCEOSRB). As you know, ecologists have big pretenses against location of the base within the preserved area of the Caspian Sea. But, it feels like nobody cares. At the NCEOSRB public hearings, the advocates of construction unanimously claimed nobody should drill oil in the Caspian Sea without a base in place. Following this, construction of a base began in a speed tempo. After couple of months, during the visit of Samruk Kazyna Chairman Umirzak SHUKEYEV to Atyrau in April this year, he was shown a helicopter pad and foundation of production facilities there. According to the director of the contractor company TenizService LLP, a KMG affiliate, Gaziz KUSSAIN, the facility commissioning was scheduled for November 2012. Then why the lease contract is not signed yet? Probably, the sides have not settled on a price and an active bargain is taking place.
The NCOC External Relations Director Pierre Delpont confirmed the consortium's intention to rent NCEOSRB for storage of equipment the company will purchase for oil spill response.
- I hope we will never use it, he said with optimism.
According to him there are no talks running with Kazmunaygas about lease of the base yet:
- We have received their proposals and now considering them.
- What is the price of the issue? Do you find it acceptable for the consortium?
- It is confidential information. KMG, a relevant agency (likely, it is Oil and Gas Ministry) and the consortium are discussing rental costs.
By Laura Suleimenova
October 11 2012, 15:46