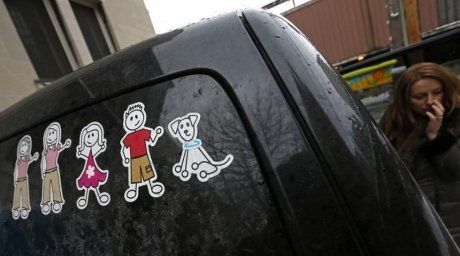 Reuters investigation has uncovered an American network of "private re-homing" of adopted children.

The 18-month-long investigation found several online communities in Yahoo Groups and Facebook used to exchange and even sell adopted children. Couples dissatisfied with their adopted children posted ads on their unwanted children and then passed them over to complete strangers without scrutiny or much legal formalities.

The ads posted by the parents wanting to get rid of their children look like this one: "We have adopted a girl from Russia (China, Kazakhstan, Cambodia, etc.) but later found out that she is troubled (has neurological problem, has reactive attachment disorder or predisposed to aggressive behavior...), please, help us find a new home for her..."

Reuters analyzed over 5,000 posts added over the past five years in one Yahoo group. One child a week on average was advertised for re-homing there. Most of the children were aged from 6 to 14 and most of them were orphans adopted from abroad from countries like Russia, Kazakhstan, Ethiopia, Ukraine, China or African countries. American orphans were also among the children put up for re-homing - they made about 30% of all the children.

Having analyzed the posts Reuters came to conclusion that things were even worse than just "private re-homing" - a term typically used by owners seeking new homes for their pets. Sometimes children were plainly sold for sexual exploitation:

"Born in October of 2000 - this handsome boy, 'Rick' was placed from India a year ago and is obedient and eager to please," one ad for a child read.

Reuters told a story of a orphan girl adopted from Russia named Inga. The girl was adopted at the age of 12, and a year later the American adoptive family decided to get rid of her because she had dyslexia, depressive syndrome and bad habits. During the next six months Inga changed three families through the online community exchange.

Here is another example of the advertising: "We have four children, three of them are adopted from abroad. Two girls from Ukraine were adopted at the age of 5 and 10, and one girl from Kazakhstan was adopted at the age of 2.5. Our biological son is 16. After five years we decided that it would be better for us and one of the girls to find a new family for her."

The investigation made by Reuters has attracted attention of U.S. law enforcement authorities. Yahoo closed down the community exchanging children and several other groups pointed at by Reuters immediately after the investigation results went viral.

This is not the first scandal that involves foreign adoption of Kazakhstan children. In July 2012 it was found out that two Kazakhstan-born kids lived at the Ranch for Kids in Montana near the Canadian border. The camp was created for American families who find it difficult to manage their adopted children. Later the children were returned to their parents.

Another two Kazakhstan-born orphan kids adopted from Kazakhstan's Petropavlovsk testified against their adoptive parents in summer 2013. The parents sexually abused them for several years. The jury trial found the American couple guilty on over a dozen of the charges.

September 12 2013, 14:18