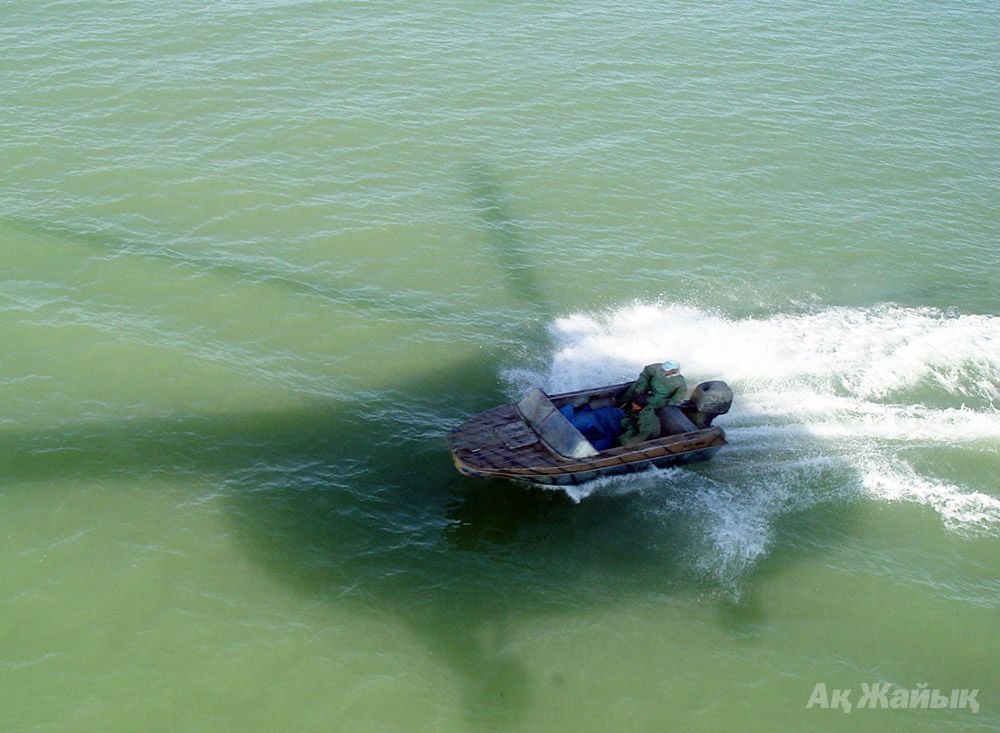 A Russian citizen detained on suspicion of poaching ran away from Atyrau hospital (see "From Boat to Hospital").
Temirbek Mukashev, press service representative of the Atyrau Oblast National Security Committee confirmed the escape of the suspect from the hospital on October 8. Press service rep refused to disclose his name.
To recall, on Sep 26, a border guard helicopter MI-8 patrolling over the Caspian Sea spotted 2 boats with poachers. The poachers ignored the border guards' signal to stop the engines. On the contrary, they tried to speed away from Kazakhstan waters. From the helicopter Kazakh border guards opened fire at boat engines damaging them and detained the poachers. There were 7 Russian nationals on board; two of them - Garifmurat MAGOMEDALIEV, 21, and Sergey ZHERAVIN, 23, had received wounds in legs during the forced stop.
Saule TASBULATOVA
October 10 2012, 09:32