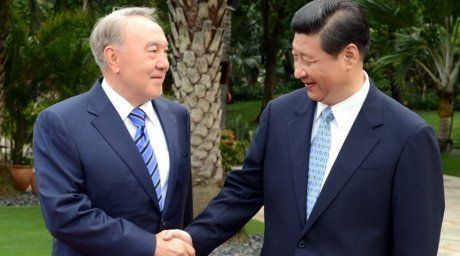 Kazakhstan President Nursultan Nazarbayev and President of China Xi Jinping. File photo of akorda.kz©
Chinese President Xi Jinping has suggested Kazakhstan to make payments in local currencies, Tengrinews.kz reports.

"China and Russia have already had sound cooperation on settling trade in local currencies and have gained gratifying results and rich experience. There is no reason not to share this good practice with others in the region," Xi Jinping said in his speech at Nazarbayev University, speaking of enhancing currency flows between Kazakhstan and China.

"If our region can realize local currency convertibility and settlement under current and capital accounts, it will significantly lower circulation costs, increase our ability to fend off financial risks and make our region more competitive economically in the world," he said.
September 10 2013, 14:36