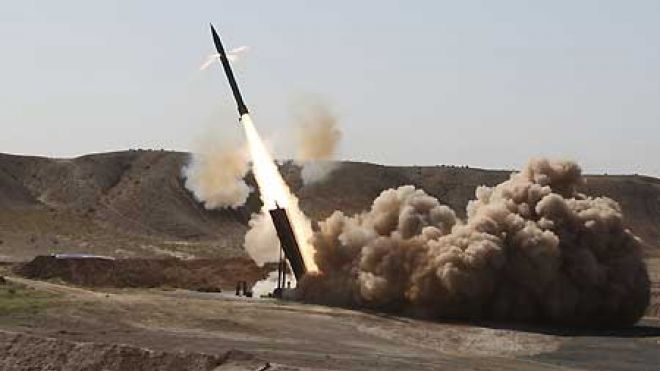 Israel has acknowledged conducting a joint missile test with the United States in the Mediterranean Sea on Tuesday, responding to reports that Russian radar had detected a missile launch in the direction of the eastern Mediterranean.

The Israeli Defence Ministry confirmed to Reuters that the test was conducted at approximately 9:15 a.m. local time (2:15 a.m. ET) Tuesday, about the same time that Russia's Interfax news agency reported that the launch was detected by a radar station at Armavir, near the Black Sea.

Russia's state-owned news agency RIA originally reported Tuesday that radar detected two ballistic 'objects' that were fired from the central Mediterranean Sea. Originally, a spokeswoman for the Israeli military told Reuters that Israel was "not aware of such an event having occurred." However, approximately an hour later, Israel acknowledged testing a so-called "anchor" target missile used in a U.S.-funded anti-missile system.

Initial speculation that Syria was the target of the missiles proved premature after the Russian embassy in Damascus reported no explosions or sign of a missile attack in the Syrian capital, according to the Itar-Tass news agency. An RIA source in Damascus reported that the objects fell into the sea.

When contacted by the Associated Press, the Defense Ministry would not confirm the original report, but said it would issue a statement soon. In Washington, a Pentagon press officer could not confirm the report, but a U.S. official denied to CBS News that any American ships or planes had launched missiles in the Mediterranean. Reuters also reported that a Syrian security source told a Lebanese TV station that early-warning radar did not detect any missiles landing on Syrian territory.

The report is likely to further increase tensions in the region as President Barack Obama is due to arrive in Russia Tuesday for the G20 summit. The U.S. and Russia have clashed over the proper course of action in the wake of a reported chemical attack by forces loyal to Syria President Bashar al-Assad last month. On Monday, Russia Foreign Minister Sergey Lavrov said the evidence of the attack presented by the U.S. and its allies was "utterly unconvincing."

A defense ministry official has also criticized the United States for deploying warships so close to the Syria coast. At least three U.S. ships are already in the eastern Mediterranean, while the USS Nimitz carrier group, which includes four destroyers, has been moved from the Indian Ocean to the Red Sea. In response, Interfax reported on Monday that Russia would be sending a reconnaissance ship to the eastern Mediterranean.
September 3 2013, 17:04