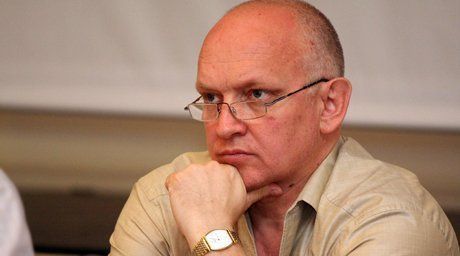 Opposition leader Vladimir Kozlov. Photo:©Y. Radlovsky Aktau, October 8. On Monday the Criminal Court of the Mangistau Oblast found guilty Vladimir Kozlov, the leader of the unregistered opposition party "Alga!" and his associates Akzhanat Aminov and Serik Sapargali, KazAkparat reported.
Opposition activist Kozlov sentenced to 7.5 years of imprisonment and his associates Aminov and Sapargali received 3 years of suspended sentences.
The charges relate to violence in mid-December in the town of Zhanaozen between striking workers and police. At least 14 people died when police opened fire on rioters.
Property belonging to Alga is also to be confiscated.
WKT
October 8 2012, 18:23