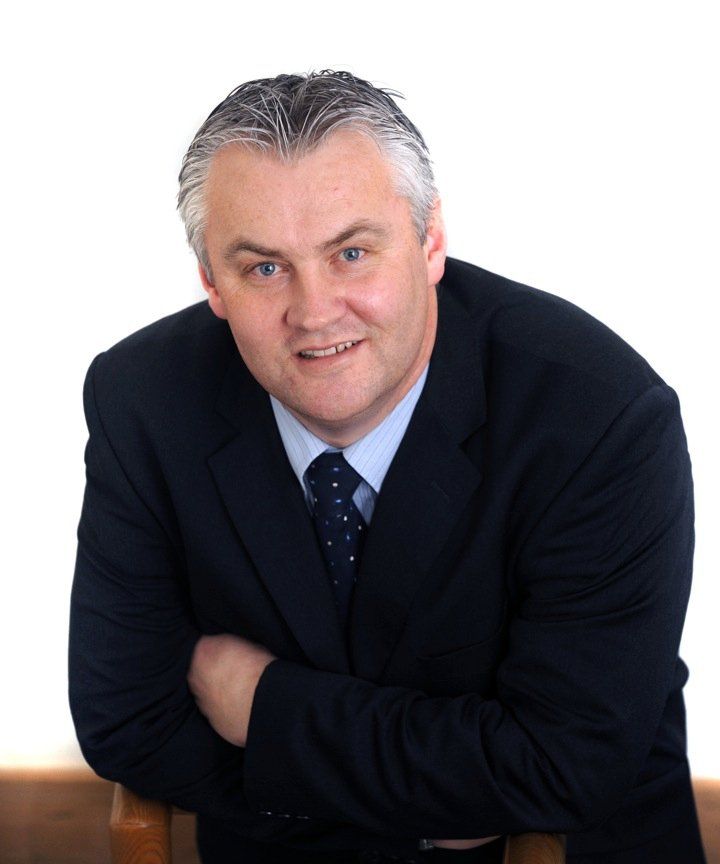 CELTIC fans would be just as well buying their drinks from the supermarket and watching the game on TV at home, says GARY.
IT'S time for Celtic fans to start thinking Judith Chalmers in the European Cup rather than Stevie.

The Hoops will become the first British club to visit Kazakhstan when they arrive in the capital, Astana, tomorrow morning.

Yours truly has been on the case to find out the answer to the most crucial question posed by the 100 Celtic fans expected to make the trip.

How much is the bevvy?

Gauhar Bramley-Fenton of the Kazakhstan-UK society in London said: "Alcohol is widely consumed and available. The average price for a can of beer is 200-400 tenge (between 80p-£1.60). The most popular whisky is Johnnie Walker and MacAllan."

In other words, the Bhoys could have saved themselves the £5500 being charged by Thomas Cook for the charter by raiding the drinks aisle at Asda and watching Tuesday's first leg on ITV 4.

Gauhar added: "David Cameron visited the Irish Pub in the Rixos hotel recently. There is no culture of pubs as such though.

"The cheapest thing in Astana are taxis and you can stop any car, not just a licensed taxi, name your destination and negotiate the price – about 500 tenge in and around the city centre."

Wonder how much they'd charge to get back to Coatbridge?

****

FORMER Coventry keeper David Icke doesn't know a thing about Shakhter Karagandy but has a warning for Celtic fans visiting Astana.

He wrote on the Vigilant Citizen website: "Backed by billions of petrodollars, the city is being built from scratch in a remote and deserted area of the Asian steppes.

"The result is astonishing – a futuristic occult capital, embracing the New World Order while celebrating the most ancient religion known to man – Sun Worship.

"The buildings that are completed already sum up President Nursultan Nazarbayev's occult vision."

Methinks the Hoops fans who have staggered out of Baird's Bar on a Saturday night will survive it, somehow.

****

CELTIC supporters will come up against a few familiar faces in Kazakhstan – according to Wikipedia.

Last week Karagandy's home page stated they have Andy Goram in goal, Charles Green at centre-half and Ally McCoist and Henrik Larsson up front.

The last time something was hacked so blatantly, Jimmy Johnstone was playing against Racing Club in Montevideo.

****

ABSOLUTE Radio DJ Andy Bush did the ego of Leigh Griffiths little good when he singled the striker out on Thursday's show.

He told listeners: "Did my eyes deceive me or did Scotland bring on Sloth Fratelli from the Goonies?"

Andy mate, try telling that to half the women around Edinburgh and Dundee.

****

LIKE fish with chips, salt with sauce and Jack with Victor, this old campaigner reckons we're Better Together.

Still, you had to laugh at the nationalists in the Scotland support who belted out the other night: "I'd rather have a panda than a prince."

Sing that around certain boozers in Glasgow and you'd definitely get two black eyes.

****

THE press boys flew the flag for Scotland with a 2-1 win over England before the big match.

Ex-Man U midfielder Michael Stewart ran the midfield with such cool authority he could have played from a chaise longue in silk slippers.

Let's keep our heads up with a taste of things, places and people better than the English equivalents.

They've got Stonehenge, we've got Stonehouse. They've got Danny Dyer, we've got the deep fat fryer. Never mind Seb Coe, we've got Glencoe. Who need's Mick Jagger when you've got Tennent's Lager? They've got Bobby Moore, we've got Fenwick Moor. Nelson's Column? Not a patch on Willie Collum.

Stick your Camden, we'll keep Hampden. Buck House is fine but give us Buckfast wine.

Finally, someone in here suggested they'd rather have St Mirren than Helen Mirren.

Okay, okay – not even Stewart Gilmour would agree with that one.
August 18 2013, 15:02