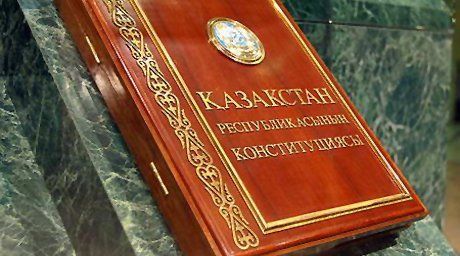 Kazakhs will enjoy non-working days on August 30 and 31 on the occasion of the Constitution Day, according to the Astana Akimat.
Kazakhstan's constitution, the grand law of the land, was adopted at an all-national referendum held on August 30, 1995, which acclaimed the Republic of Kazakhstan a state with the presidential form of rule and August 30 a public holiday - the Constitution Day.
In line with the Holidays Act, the Constitution Day is a public holiday and in accordance with the country's labor code is a red-letter day.

"If a holiday falls on a weekend day, the next following workday becomes a day off," reads Article 5 of the act.

Traditionally, cities, towns and villages in Kazakhstan hold large festivities to celebrate August 30.

August 13 2013, 12:03