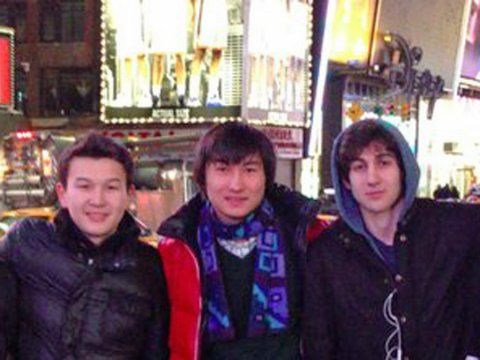 The extended jury in Boston has confirmed the legality of the accusation of impeding justice during the investigation into the Boston Marathon Bombings, laid down against two Kazakh students Azamat Tazhayakov and Dias Kadyrbayev, reports AFP.
The Kazakhs may receive 20 years in jail.
The students had been apprehended in early May. They admitted to trying to destroy evidence. In particular, FBI stated that the young men threw out the backpack with empty fireworks and a laptop belonging to Dzhokhar Tsarnayev suspected in arranging blasts at the marathon. The items were later found at a city dump by special services.

Tsarnayev brothers - Dzhokhar and Tamerlan - are suspected in committing a terrorist action at a marathon in Boston on April 15, killing 3 and wounding over 180.
Later, Dzhokhar was captured, but Tamerlan was killed by police during arrest.



August 9 2013, 09:33