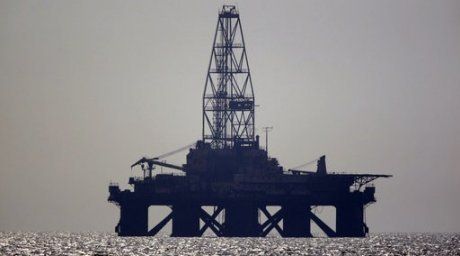 Based on preliminary results of geological exploration, the total anticipated reserves of the new oil field in Kazakhstan make around 120 million tons (880 million barrels), senior analyst of the Agency for Research of Investment Profitability Murat Abulgazin told Tengrinews.kz.

To put the new find into perspective Abulgazon referred to Kumkol Oil Field in Kazakhstan. It is a large onshore oil field in Kyzylorda OIbast. Its total proven reserves stand at around 300 million barrels and the current production makes around 78,000 barrels per day.

"As a comparison, the initial reserves of Kumkol oilfield in Kyzylorda oblast in the south of Kazakhstan are estimated at 280 million tons (over 2 billion barrels) and its recoverable reserves stand at 130 million tons (953 million barrels)," the analyst said.

Earlier Tengrinews.kz English reported that an oil bearing structure with the flow rate of 60 tons (440 barrels) a day was discovered in Zhambyl block of the Caspian Sea.

According to Abulgazin, 60 tons a day (440 barrels) is an excellent flow rate. "For comparison, Kumkol oil and gas field had the initial flow rate of 120-130 tons (880-953 barrels) per day," he said.

Several similar fields have been discovered in Kazakhstan since 1991 (the year when Kazakhstan gained the independence). "For example, Aktoty Field with over 200 million tons (almost 1.5 billion barrels) in reserves was discovered in 2003. Kairan field with reserves of over 150 million tons (over 1 billion barrels) was discovered in 2003. Kalamkas-North (offshore) with over 156 million tons (1.1 billion barrels) was discovered in 2002. North Tuva with over 100 million tons (733 million barrels) of reserves was discovered in 2006. Most of the other large fields in Kazakhstan were discovered during the Soviet era," the speaker said.

Sergey Smirnov, expert of the Institute of Political Solutions (IPS), believes that commercial production at the field may be expected only in 7-10 years. According to him, judging from the course of development of Kashagan field, where production should have started back in 2005, production at the new field will start much later.

"This field will be producing some oil. Previous fields were dry, e.g. Aktas field. After Kashagan, Zhambyl is the first good offshore field. Now we can see that offshore fields are not that hopeless," Smirnov said.

Leading expert of Finam Management Dmitriy Baranov also believes that 60 tons per day is a good flow. It is higher than most average flow rates in Kazakhstan wells. According to him, Kazakhstan has better wells than Zhambyl, but there are also those that yield less oil.

"66 production wells were drilled in Kumkol field in 2011. They have an average flow rate of 22.9 tons (168 barrels) per day. This year 2 new wells were drilled in Karakuduk Munai field. They give an average of 22.9 tons (168 barrels) of oil per day. Compare it to KE-1 well (East Kashagan-1) that had a flow rate of around 480 tons (3518 barrels) of oil per day in 2000. The daily flow rate of the well KW-1 in West Kashagan-1 made around 430 tons (3152 barrels)," the analyst said.

According to Baranov, the new well may be considered "a rare average". However, it is doubtful that the field will be developed in the nearest time, he said. "First of all, exploration is still in process. Secondly, there are more attractive fields in Kazakhstan's shelf and it is currently more feasible to develop them," he explained.

As for the possible investments, the analyst believes that neither the geological conditions of the oil deposits nor the field's reserves are clear yet. But the average investments for development of this field will hardly be less than the investments required for development of other blocks at the shelf and will amount to billions of dollars.

Zhambyl block was tagged a promising block back in 2004. A joint Kazakhstan-Korean geological exploration project has been carried out at the area since 2013. The block is operated by Zhambyl Petroleum, a 100-percent branch of KazMunaiGas (KMG), Kazakhstan national oil and gas company. The subsoil right is owned by KMG (73 percent) and the Korean consortium KC Kazakh B.V. (27 percent).

Zhambyl field is located in the northern part of the Caspian Sea 20km from the mouth of Kigash river between Russia's Astrakhan oblast and Ganyushkino village of Kazakhstan's Atyrau oblast. The distance between the block's center and the shoreline is 60km and it is 180km to Aktau sea port. The block's area is 1,188 square kilometers. Zhambyl contains four oil and gas structures: North-West, Zhetyssu, Kameralnaya and Abylaikhan. According to geological-geophysical information, Jurassic and Lower Cretaceous deposits are the most potent in the area.
August 8 2013, 11:51