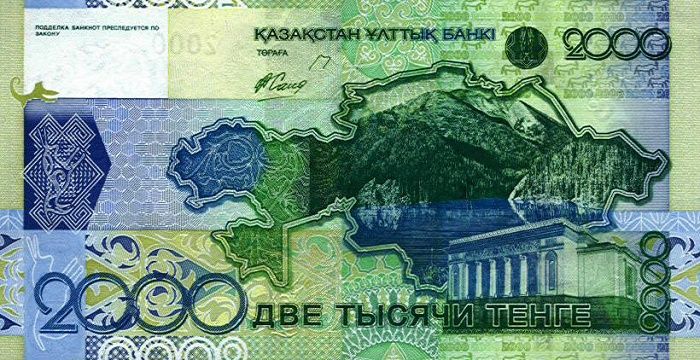 Kazakhstan's central bank has established a two-year deadline for the circulation of both the old and new 2,000 tenge notes now in use. From March 28, 2015, these notes will have no force, writes KazTAG.
The bank has set the parallel use of 2006's and 2012's 2,000 notes between March 29, 2013 and March 28, 2015.
In the period, individuals and legal entities will be able to withdraw the old and new banknotes in second-tier banks through cashier's and ATMs, as well as to sell them unlimitly to Kazakhstan National Bank offices.
National Bank will also give out banknotes of the old and new design to legal entities and individuals and unlimitly receive old and new banknotes from legal entities and transfer their cashless equivalent to correspondent accounts in second-tier banks.

August 7 2013, 16:57