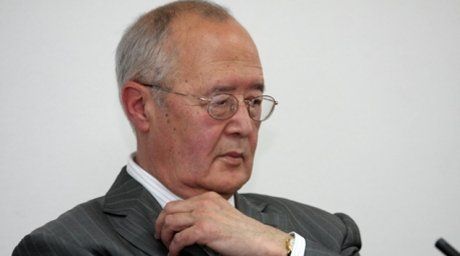 During his tenure, Jiāng Zémín of China gave a secret instruction to use the waters of transborder rivers [shared by China with Kazakhstan] exclusively to the benefit of China, Kazakhstan's Megapolis newspaper writes, citing Murat Auezov, ex Kazakhstan's Ambassador to China.

According to Mr. Auezov, some classified documents he procured back then testify to China being reluctant to solve transborder rivers-related issues any time soon. "The Chinese have constructed huge water reservoirs at the Black Irtysh River and have been regulating the Ili River. Chinese farmers extensively rely on pesticides. Then the contaminated water is supplied to the transborder Ili River", Mr. Auezov said.

He elaborated that for this very reason the Kazakhstan-based Kapchagai water reservoir is turning "into a sedimentation basin (…) However, Kazakhstan overlooks the facts. We need to negotiate the volume and quality of the water in the same way India and Bangladesh have done", Mr. Auezov said.

He said he had sent copies of the classified documents to respective Kazakhstan's public bodies. However, he has had no formal response.

Mr. Auezov laments Kazakhstan has never made any clear-cut political statements with regards to the transborder rivers. Meanwhile, China has been always saying they "are studying the issues".

When asked on major China's interest in Kazakhstan, he answered that "as of today China needs our oil and gas. But the major interest is to legitimate their mass presence in Kazakhstan. China is facing a grave problem of overpopulation. The Chinese are present in Kazakhstan to a much greater extent than stated. I don't call to disregard the Chinese. But in the first place we should secure our interests. Many Chinese student books claim the growing China is entitled to owning some part of Kazakhstan".

Mr. Auezov believes China is preparing a springboard in Xinjiang to break through into Central Asia and Kazakhstan. "There is a great relocation of the Chinese from the inner regions of China towards our borders. They are building gorgeous cities and roads. These are millions of people. Their construction teams could be transformed into professional military groups overnight. Their number is equal to the current population of Kazakhstan and they directly report to Beijing".
August 7 2013, 11:17