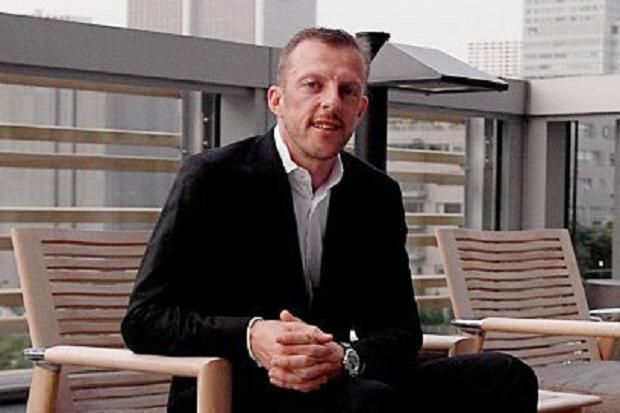 A British entrepreneur who vanished from Tokyo on May 22 and was feared to have somehow been involved in foul play may actually have left Japan with some of his company's cash in hand, reports said Monday.

Garin Dart, 41, founder of the event management company Bluesilver, was last seen May 22 heading to a meeting at a Shinjuku hotel. Friends and colleagues who described the Briton as a "hardworking individual" had contacted police and the British Embassy, and were seeking information regarding his sudden disappearance.

But multiple British media reports over the weekend suggested Dart withdrew about £40,000 from his company before he vanished. Police confirmed that Dart left the country for an "unknown destination" and that they are "not investigating any criminal complaint against him," the Daily Mail said on its website.

A spokesman from the Tokyo Metropolitan Police Department said the MPD could not confirm whether the reports on Dart were true.

"This was not an official announcement (regarding the case) and we can't confirm the details," the spokesman told The Japan Times on Monday.

Dart, who had resided in Japan for more than 10 years, vanished while leaving behind his pregnant wife and children. He last sent email to his co-workers at around 1 p.m. on May 22. Colleagues have said there was nothing out of the ordinary leading up to the day.

His disappearance received wide coverage in his home country, while friends and colleagues quickly launched a campaign to gather any information regarding Dart's location. But the family appears to have withdrawn from reaching out to the media or circulating fliers for help, opting to let the police and the embassy handle the case "due to the sensitive nature" of the disappearance.

Dart's family posted messages assuring that "all the issues have been raised with the authorities," while his wife has also told friends and colleagues through messages posted online that "many professionals" were involved and looking into the case .

In addition to Bluesilver, Dart was also involved in organizing the Foreign Volunteers Japan group following the March 2011 earthquake and tsunami.
July 30 2013, 10:03