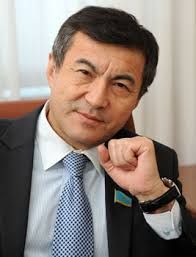 In 1993, one dollar would buy 4.7 tenge, but today as much as 150 tenge. The value of Kazakh currency has dropped by more than 30 times in 20 years of independence, said MP Tursunbek Omurzakov in an interview to Karavan newspaper.
"Does it make sense to save money from young age with such devaluation? Most of our pension funds are in arrears. Depositors have lost their money. As a result they have been saving up to no purpose. Pension allocations should be put in more effective sectors of economy. A united public pension saving fund worth $21.5 billion is being created now. Why not invest this sum in Kashagan, instead of foreign financial instruments? In that case, pension money will work for the country's economy and contribute to its profitability," he said.
Omurzakov also stated that Kazakhstan needs to increase its share in the oil sector at the expense of savings in the National Fund, of which funds are currently stored in low-yielding assets abroad.
"Kazakhstan holds just 16.8% in the Kashagan project! That means over 80% of Kazakh oil does not belong to Kazakhstan," the parliamentarian remarked.
He also expressed concern over the 10% income tax equally mandatory to the rich and the poor. The MP believes, the poor layer of the society should be freed from taxes and the well-to-do should be paying more instead.
July 23 2013, 11:59