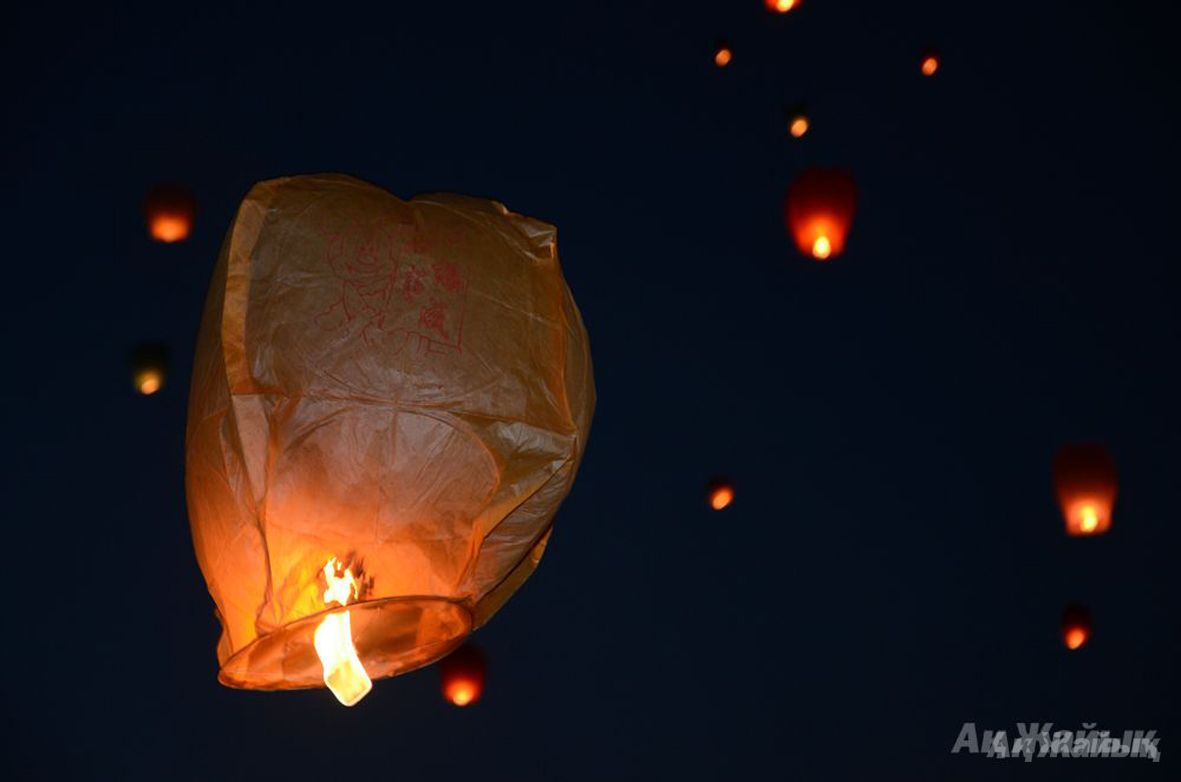 The celebration of the International Youth Day in Atyrau last Sunday had a spectacular ending. At the Isatai and Makhambet Square the citizens launched six hundred flying lanterns, thus, participating in the charity flash mob "Make yourself happy and children."
– At the beginning we planned to launch into the sky 500 paper lanterns, but there were much more people who wanted to participate in flash mob, said Amanzhan CHALKAROV, the organizer of the event. It is nice that so many townspeople responded to our call to take part in this flash mob.
By launching into the sky the flying lantern, each one contributed to the assistance to needy children. All money collected from the sales of these lanterns will be spent on the children from orphanages and low-income families.
By Tamara SUKHOMLINOVA
August 16 2012, 19:21