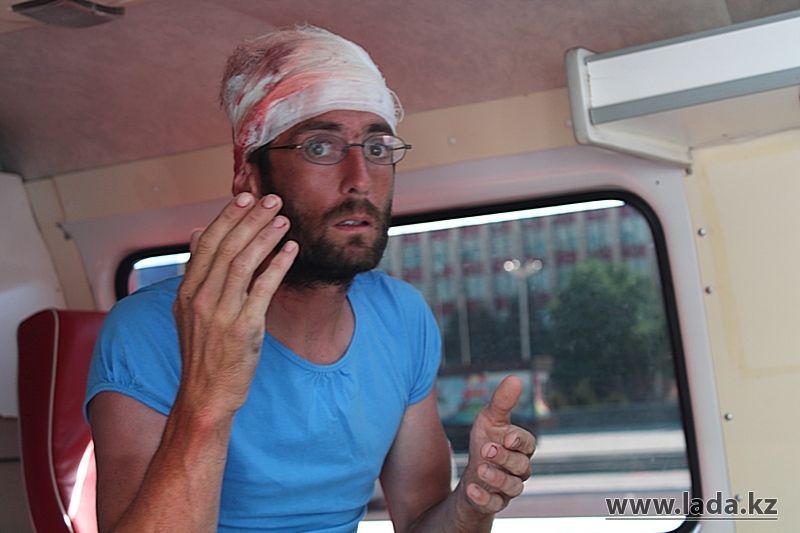 Saturday, 20 July, at around 4:30pm, a man attacked three foreign nationals near a mall in the center of Aktau.
Eyewitnesses say the attacker hit a metal pipe on the heads of travelling cyclists shouting: "I hate foreigners".
"These guys used to buy food in the supermarket, eat in the canteen and sit on the porch of the trade centre. Today they were going to leave Aktau and, as usual, were sitting on the porch. All of sudden a man approached holding a pipe and started to beat them on the heads. Then the attacker simply sat next to them and smiled. When police arrived, he started to call his mother on the cell phone," said a security guard of the trade center.
As a result of the attack a Belgian traveller was taken to hospital in an ambulance car. His French friend refused medical help though he also had a head injury.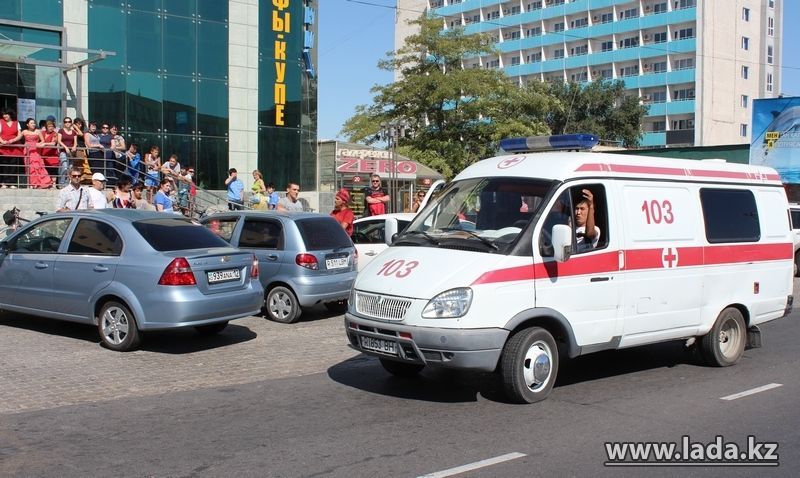 "We've been to many countries. Wherever we went we received warm welcome. In Kazakhstan we met only good and friendly people as well. Such incident has happened for the first time," said the Frenchman.
According to police, foreigners refused to file a formal complaint against the aggressive attacker, motivating their refusal by the need to depart urgently.
"They said they didn't want to lose time because they had to depart urgently. They had travel tickets and were planning to leave Aktau today," reported the local police press service.
Police officers said the man introduced himself as a physically challenged person. He also claimed he didn't attack the travellers. No metal pipe was discovered in his possession, but only a pair of crutches.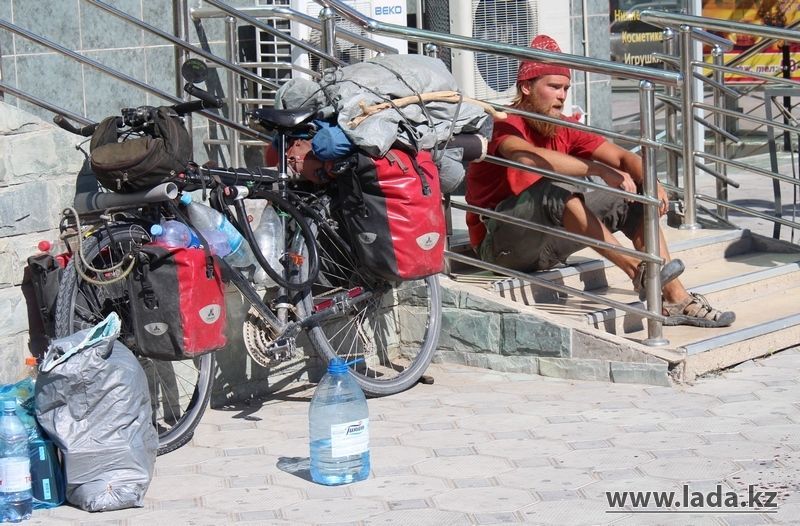 Photo by Rashid Ismagoulov
Source: Lada.kz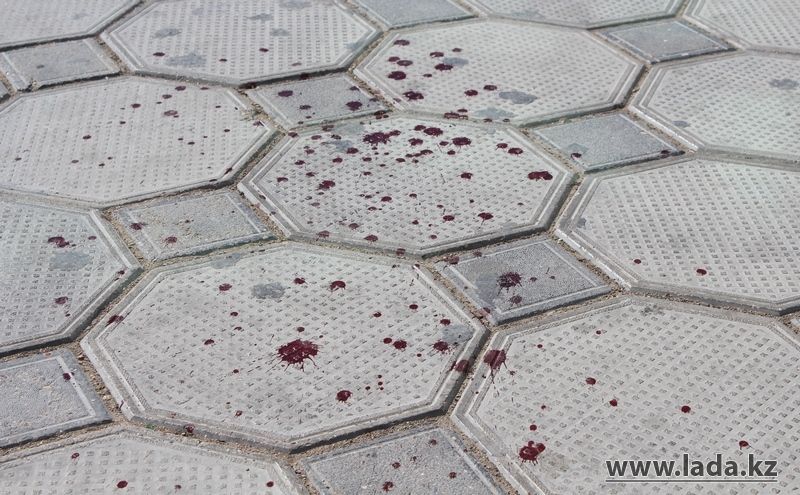 July 22 2013, 08:13