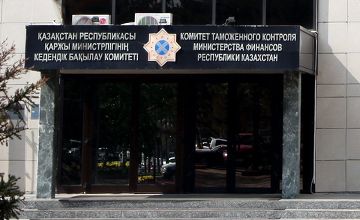 Chairperson of the Customs Committee of the Ministry of Finance of Kazakhstan Mazhit Yessenbayev paid a working visit to East Kazakhstan region, the press service of the authority reported.

On the first day of his visit, the Customs Committee Chairman reviewed the construction of Bakhty and Mikapchagai border checkpoints.

Yessenbayev stressed how important it was to complete the construction in the fixed time.

During the meeting with the heads of customs points, M. Yessenvbayev noted reducing the time of customs clearance at the checkpoints and the exclusion of the queues at the border is necessary to ensure favorable conditions for foreign trade participants.

In addition, "Green corridor" pilot project was launched during the visit to the Bakhty checkpoint. The agreement on this project had been reached during the meeting of prime ministers of Kazakhstan and China in September last year.

During the second day of his visit, the Chairman of the Customs Committee of the Kazakh Finance Ministry held a meeting with personnel of the East Kazakhstan's Department of Customs Control. Yessenbayev highlighted the main activities of the Committee to improve customs administration, the introduction of advanced information technology to simplify and ensure the transparency of customs procedures.
July 16 2013, 11:04