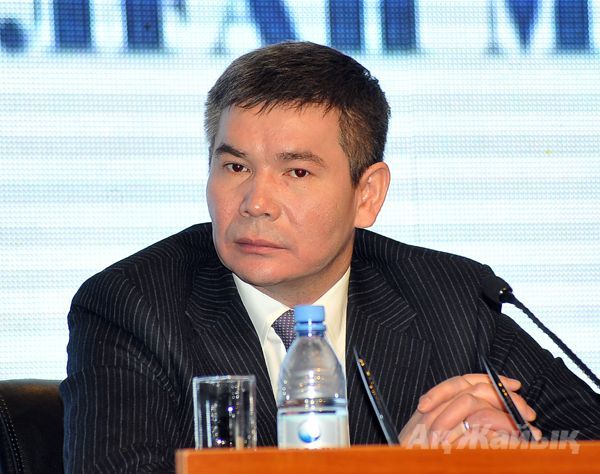 On October 4, a person who introduced himself as a regular Forbes Kazakhstan reader and wanted to stay anonymous, contacted our editors' office and reported he had seen the two brothers, Bergei Ryskaliyev and Amanzhan Ryskali, in a London cafe.
Our reader has been permanently living in London for quite some time and reported that recently he saw Bergei Ryskaliyev and his brother Amanzhan Ryskali in London Zuma cafe at 5 Raphael Street near Knightsbridge metro station.
If to trust our source, the version that two brothers from Atyrau now settled in "the third capital of Kazakhstan" proves to be true. As reported earlier in mass media, Bergei Ryskaliyev's family has been living in London for quite long time.
To recall, at the end of August, soon after Bergei Ryskaliyev was released from the position of Akim of Atyrau Oblast, he disappeared. Mass media reported that Bergei was detained and put under house arrest, but these allegations didn't prove to be true. There was another information telling he had crossed Kazakh-Russian border by bus and flown away to London.
The destiny of Bergey's brother – Amanzhan Ryskali is no less interesting. In January this businessman from Atyrau was elected the Mazhilis deputy (lower chamber of RoK parliament) as per Ak Zhol party list, that included just 8 people.
After Bergei's removal from the post of akim, Amanzhan Ryskali disappeared too, following his brother's.
Baktykozha Izmukhambetov has been appointed a new akim of the oil region, who earlier headed the West Kazakhstan Oblast.
The top of Atyrau oblast administration has almost completely been changed: some officials left 'quietly", others were detained and arrested. Criminal cases have been initiated on embezzlement of many billion tenges.
And in September Ryskaliyev's patron – Aslan Mussin, who over the last 4 years headed Presidential Administration, was relieved of this post and appointed chairman of RoK Accounts Committee.
Source: Forbes.kz
October 5 2012, 11:14