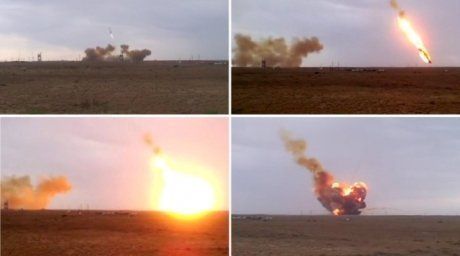 Detoxification of soil of soil pollutants at the crash area of the Russian Proton-M rocket-carrier finished on July 10, Tengrinews.kz reports citing the press-service of KazKosmos (Kazakhstan Space Agency).

"Evaluation of damage and elimination of consequences of the emergency crash of the Proton-M are still underway at Baikonur cosmodrome. Detoxification of pollutants at the crash site stated on July 9," the message states.

The required detoxifying agents were delivered to the cosmodrome from Almaty, Shymkent and Astana on July 8.

"Russia prepared a cost estimate for the works on detoxification of the soil pollutant at the accident site, drafted an action plan and organized a sanitary treatment center and a medical facility that will be available to personnel during the whole detoxification period," the press-service writes.

Russia's Proton-M carrier rocket [equipped with a DM-3 booster] carrying three Glonass-M navigation satellites crashed right after the lift-off at Kazakhstan-based Baikonur cosmodrome on July 2. The source close to the commission on the accident's investigation stated that the incident was caused by the human factor: the sensors were improperly connected during the rocket assembly.
July 11 2013, 11:51