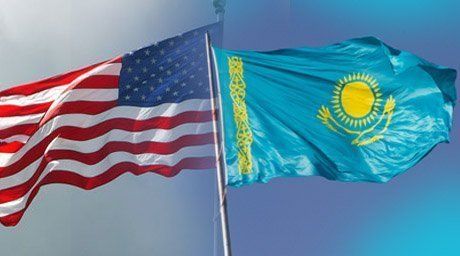 Kazakhstan and the U.S. have unified the consular fees for issue of visas, Tengrinews.kz reports citing the official representative of Kazakhstan Foreign Ministry Zhanbolat Ussenov.

"As for the order published on July 3, the changes effect only the U.S. citizens in line with the agreements between the governments of the two countries on unification of the consular fees for visa issue," Ussenov said at the briefing.

According to him, the consular fees for some categories of visas for citizens of Kazakhstan and the United States varied from $160 to $240.

"The private visa used to cost $240 and the business visa used to cost $190. The consular fee has unified and the minimum mutually agreed fee for visas of all categories has been set to $160," Ussenov said.

The consular fees for issue of Kazakhstan visas are specified in the Kazakhstan Tax Code, he reminded. The duties are set within the limits approved by Kazakhstan government and vary depending on the country's economic development, incomes and the people's purchasing capacity. The duties are published on the official website of the Foreign Ministry of Kazakhstan.

"Referring to the order of Kazakhstan Foreign Minister Yerlan Idrissov, some of the media reported that Kazakhstan was raising the cost of its visas. The Foreign Ministry notes that such interpretation of the said order is incorrect," the Ministry's official representative said.
July 10 2013, 10:28