By Anastassiya Pastukhova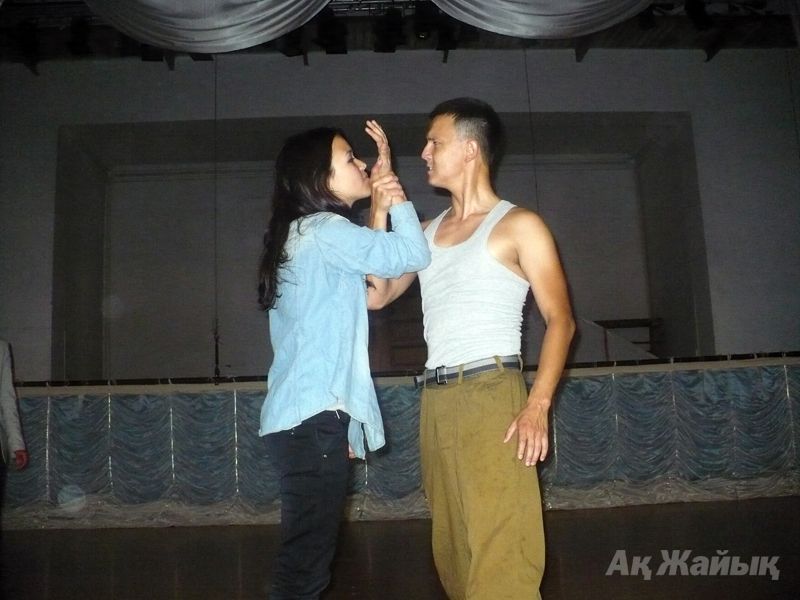 "I will be master of what is mine own. She is my goods, my chattels, she is my house, My household stuff, my field, my barn, My horse, my ox..."
Today, Kurmangazy House of Culture [Zhilgorodok] hosts the premiere of The Taming of the Shrew by Shakespeare.
All characters will be played in the English language by students of the city's high schools and universities.
Art director Nathan Flaming wrote the script and 17-year-old Karina Ivanova will be directing. She is also playing the main heroine - Katherina the Shrew.

Seventeen English speaking people are involved in the staging. So strongly these young actors took fancy of the idea to produce a perfect stageplay that within the past few months every of them literally got to live their parts.

Aibek Zhangaliyev, the performer of Petruchio, an entrepreneurial Verona man, even seems to look like his character posing to camera.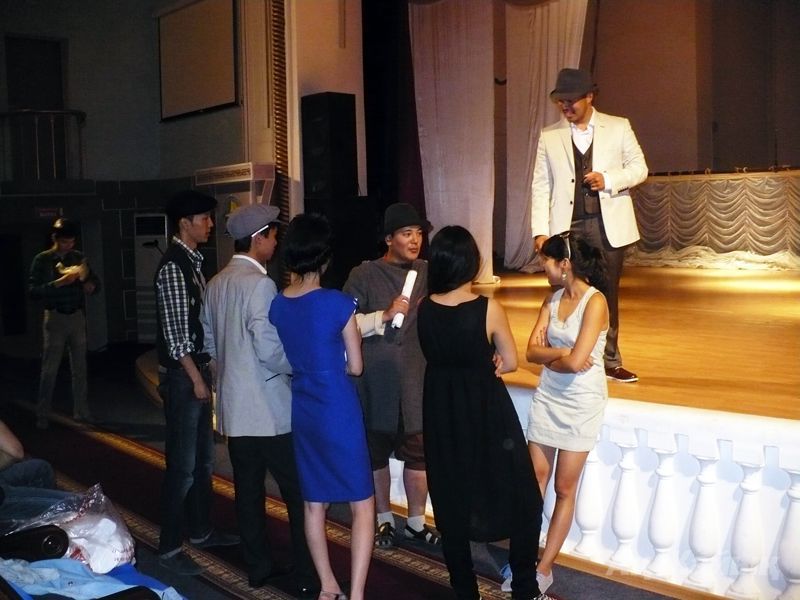 Final rehearsal
Despite young age, Karina, aka Katherina, demonstrates enviable confidence directing rehearsals.

"I felt scary at first - to play classics, Shakespeare, is not a joke. But I took a risk. Guys gratefully responded to my decision to undertake the director's role. All of them are talented and conscious. We made very good friends over the time," she says.
This is not the first play of the great English playwriter staged by young enthusiasts from Atyrau. Last year they performed 'Romeo and Juliet' quite successfully - auditorium had no vacant seats during five show days.
Who are your spectators?
"English learners and those who speak English mostly. There also were many expats and passers-by who just were interested," Karina said.

The play starts 19.00 today. Ticket costs 500 tenge.

June 14 2013, 11:50