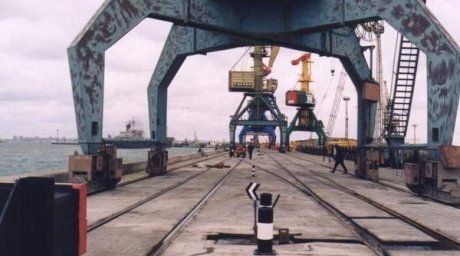 It is planned to bring the capacity of Aktau seaport in Kazakhstan to 18 million tons of cargoes by 2020, Tengrinews.kz reports citing Kazakhstan Minister of Regional Development Bakytzhan Sagintayev as saying at the Development of Transport Infrastructure and Trans-Caspian Routes for Access to Global Markets session of the 6th Astana Economic Forum.

"Implementation of the strategic tasks involves expansion and modernization of Aktau seaport that is located at the crossroads of international corridors. The plan is to take the capacity of the port to 18 million tons by 2020," Sagintayev said.

It is also planned to create a website called Caspian Logic this year. It will offer a video system for data exchange between Caspian ports, he added.

Speaking about Kazakhstan's transport infrastructure in general, Sagintayev saidthat implementation of the major investment projects would double transit via Kazakhstan by 2020 and increase it 10-fold by 2050. The state program on development of transport infrastructure until 2020 is being developed with a goal of making the country a transit-logistics hub of the region.

According to him, over $14 billion has been invested in development of the country's transport and communications. Transit of freights through the territory of Kazakhstan exceeded 17 million tons per year, while the annual revenue from it made around $1 billion.
May 24 2013, 09:49