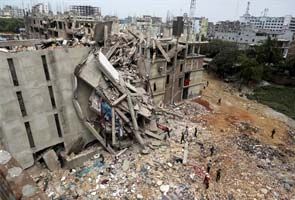 The army in Bangladesh say 804 people have been confirmed dead after the collapse of an eight-storey factory building near the capital Dhaka.
Authorities are continuing to search the rubble for more bodies two weeks after the Rana Plaza building collapsed on 24 April.
Officials say about 2,500 people were injured in the collapse and that 2,437 people have been rescued.
The EU has stated it is considering "appropriate action" to encourage an improvement in working conditions in Bangladesh factories.
May 9 2013, 18:03