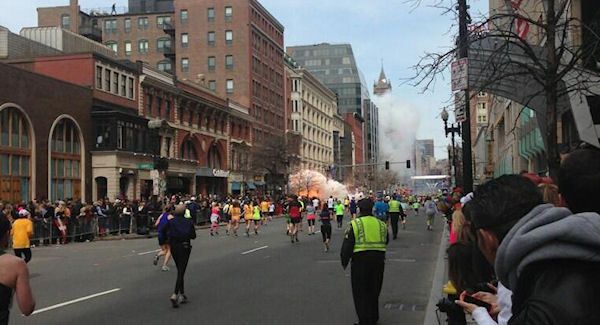 Former teachers of one of the students from Kazakhstan arrested in connection with the Boston Marathon bombings have described him as an easygoing teenager who distinguished himself mainly by his failing grades in maths and science.

Dias Kadyrbayev was a university friend of bombing suspect Dzhokhar Tsarnaev. He and another 19-year-old student from oil-rich Kazakhstan, Azamat Tazhayakov, have been charged with trying to destroy evidence by allegedly disposing of a backpack and laptop computer taken from Tsarnaev's dorm room after learning he was a suspect in the attack.

When he aged 14 and 15, Kadyrbayev attended a high school in Almaty, the business capital of Kazakhstan, for students gifted in mathematics.

"He wasn't a star student, but he wasn't a hooligan; he was a normal teenager," teacher and deputy principal Yuri Dovgal said.

The schoolwork proved too much for Kadyrbayev, however, and he failed after his first year.

"He had no aptitude for physics or mathematics, but that doesn't mean he was bad," Dovgal said, adding that Kadyrbayev later graduated from an elite private school.

According to school records, Kadyrbayev's father was a top official in Kazakhstan's postal service at the time.

His father, Murat Kadyrbayev, said in a brief television interview that his son never got into fights and was not religious.

Kazakhstan, where most Muslims practice a moderate strain of Islam, has experienced less religious tension than other former Soviet nations in Central Asia.

The past two years, however, have seen a surge in violence related to Islamist extremism, primarily in the west of the country.

"He absolutely was never ever in touch with any of these radicals," the father said in the interview broadcast yesterday on Russian state television.

"He doesn't go to the mosque and in America he has never been to a mosque."

The report said he was speaking from Atyrau, an oil producing centre in western Kazakhstan.

Tazhayakov's father is a prominent businessman in Atyrau, according to Kazakh media reports.

Another teacher at the school, Saule Zhamisheva, also said the young Kadyrbayev was kind and friendly.

"We don't believe he could have had any kind of evil thoughts," she said.
May 4 2013, 10:17