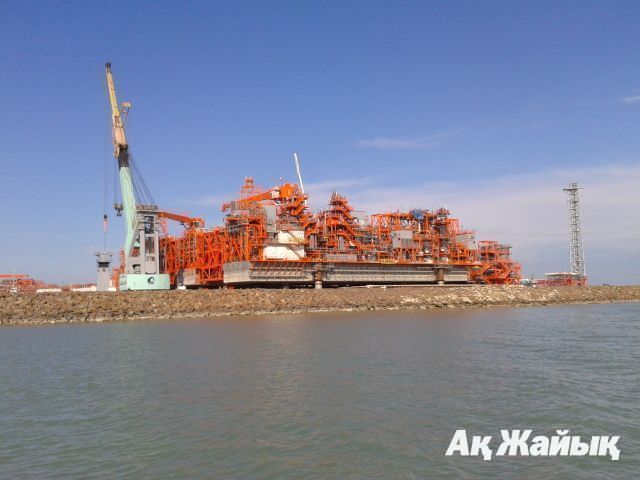 Kazakhstan has no interest in a larger stake in the consortium developing the field of Kashagan in the Caspian shelf, writes IA Novosti Kazakhstan, citing Kazmunaygas CEO Lyazzat Kiyinov as saying at a media briefing in Astana on Monday.
"We say no, 16.8% is enough for us, quite normal. We are not trying to become the main participant in the project, we have partners with whom we will be working," he said in response to a journalist's question about possible increase of Kazakh share in Kashagan.
Kiyinov confirmed that "the Chinese are paying interest to the project and now all these issues are being studied for usefulness and what can also be resolved along with them."
Previously, Kazakh oil minister Sauat Mynbayev told that China was interested in buying the ConocoPhillips part in Kashagan.
The offshore field of Kashagan, in the north of the Caspian Sea, is expected to give up to 3 million tons of crude in 2013.

"We plan to produce between 1.5 and 3 million tons. There is infrastructure capable of transporting this volume to global markets today. We have absolutely no problems," Kiyinov said.

As he said the company is preparing for further production boost. Kiyinov did not exclude that a small part of Kashagan's oil will pour via the Aktau-Baku-Batumi oil pipeline, because "Kazakhstan too has its interests there."

"We are now expanding CPC [Caspian pipeline consortium], with a capacity of 30-32 million tons now, in future it will allow pumping 67 million tons, of which more than half is Kazakhstan's share," the KMG's head explained.

"We have our Rompetrol company that refines crude in the middle of Europe," Kiyinov reminded.
Besides, according to him, an opportunity of delivering light crude from Kashagan, Karachaganak and Tengiz, the oil and gas condensate fields in the west of Kazakhstan, to China is being considered, as "it is a market too, it is an interesting market and our colleagues, too, are studying this option."








April 30 2013, 09:44