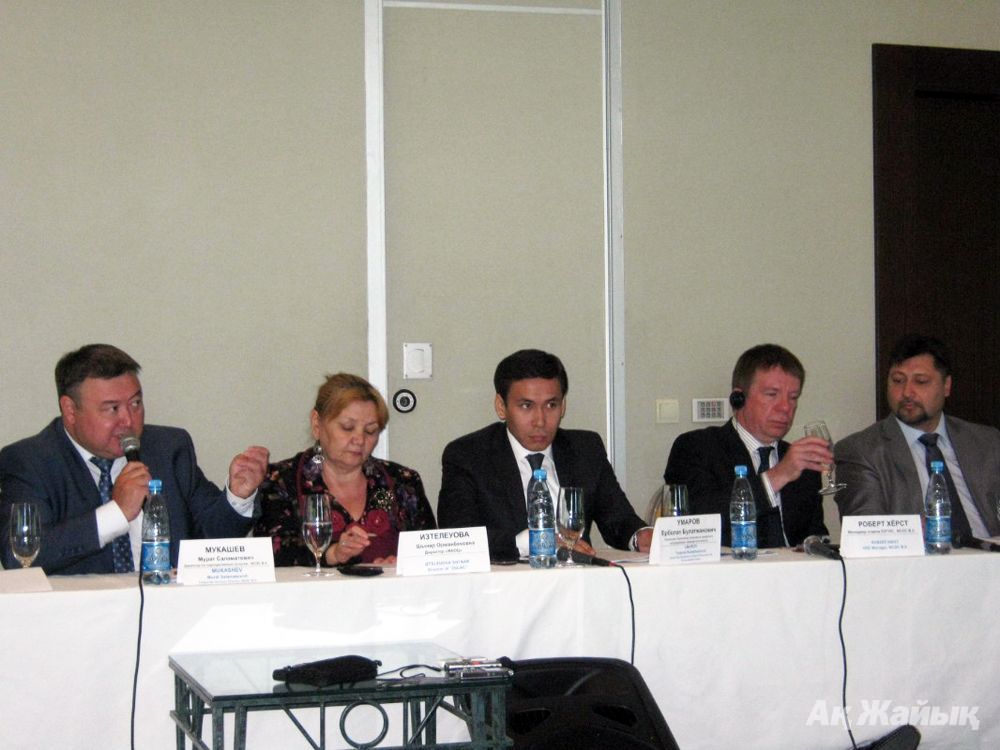 On September 21, NCOC, the operator of North Caspian Project of the Kashagan field development, conducted public hearings within the 2013 environmental action plan. Exactly in 2013 Kashagan will start producing its first oil.
It became known at the public hearings that Agip KCO was no longer engaged in implementation of environmental action plan, but the agent company NCPOC (North Caspian Production Operations Company B.V), a joint venture of KazMunayGas and Shell. NCPOC after the completion of the construction and start-up of the project will be responsible for production operation, implementation of infrastructure and social projects.
NCPOC representative Nick TANGNEY advised that the company in 2013 will purchase vessels and equipment for oil spill response. However, compared to public hearings within 2012 environmental action plan (see "NCOC presents environmental action plan"), figures related to expenses have not been voiced. The company representatives explained that the budget for the next year is still at the approval stage.
Local ecologists were interested in the following issues at the public hearings:
Why Agip KCO, having two water cleaning units, transferred the water used for equipment hydrotesting to West-Dala LLP, who according to ecologists, in their turn, instead of recycling, pumped it into the city sewer network? Igor LUKASHOV, Agip KCO representative, didn't accept the claims. According to him, it was a small volume of waste water and the pollution was insignificant. And Agip recycling units were designed for large volumes of highly polluted waste water.
Ecologists raise concern about the potential threat from the proposed method of transportation of waste water on the tankers from the islands. They believe the option of waterline construction would be safer.
The attendees were provided with the detailed insight of ongoing research work of the Caspian seals and birds, but there wasn't a word said about the fate of unique population of sturgeon fish.
At the public hearings it was voiced that NCPOC will bear the responsibility for unauthorized pollution of the sea water area during the forthcoming tests, particularly, the approbation of the drill cuttings re-injection.
Besides, the participants of the hearings were advised that the negotiations between the Kashagan Project Operator and the owners of the constructed North Caspian Oil Spill Response Environmental Base (NCERB), despite having the signed memorandum in place, are still ongoing. It was assumed that the base will be leased to the oil company for storage of equipment and reagents. However, NCPOC representative said the company is constructing a temp yard for those purposes.
You can find the details of the presentation of 2013 environmental action plan at www.ncoc.kz.
By Laura SULEIMENOVA
September 25 2012, 18:08