By Laura Suleimenova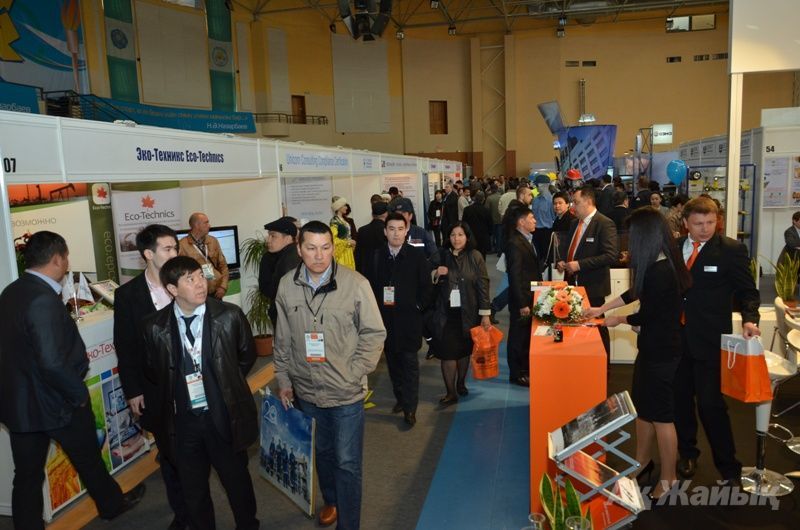 The most important moment of the first day at Oil and Gas 2013 expo taking place in Atyrau was the statement by the deputy CEO of KazMunayGas National Company Magzoum Mirzagaliyev saying TCO believes 32% Kazakh content in the Future Growth Project is optimal. That's $7.3bn from the project's total cost of $20bn. But KMG insists on 44%.
Fewer people visited the expo than in previous years, both visitors and VIP guests. Governor Baktykozha Izmukhambetov and Magzoum Mirzagaliyev took part in the opening ceremony.
To the OilTechAtyrau conference, under way in the Renaissance Hotel the same day, failed to come the previously registered speakers - KING JSC director Uzakbai Karabalin, chairman of Kazakhstan's service companies' association Zhandarbek Kakishev and others.
Before all, the governor was led to a KMG's big pavillion, the company's debut at the expo with a 12-year history, where he was met by Embamunaygas CEO Zhumabek Zhamauov and the retinue.
In the NCOC pavillion, Izmukhambetov had a brief conversation with Pierre Delpont, the company's external communications manager. The akim wondered about specific dates of the start of production at Kashagan. Delpont replied that he had an arranged meeting with Oil Minister Mynbayev for April 18, to agree on the day of the first oil ceremony.
To recall, after numerous postponements, "the ultimate" date has been scheduled for the upcoming June.

A birthday atmosphere was still ruling in the TCO section. Governor called Tengizchevroil "the most reputable company."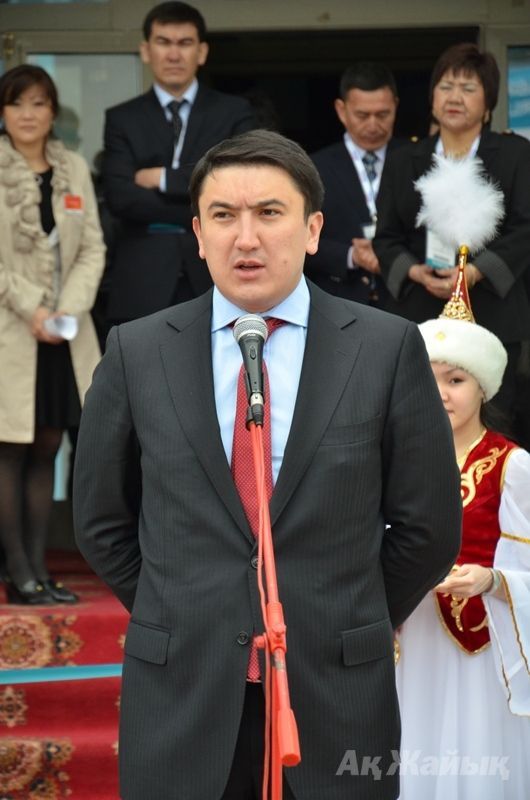 Magzoum Mirzagaliyev: KMG insists on 44%At the OilTech Atyrau conference, Magzoum Mirzagaliyev stated that in KMG's opinion, the potential of Kazakh companies is underestimated.

"32 percent is the vision of TCO. We are set on 44 percent. That's additional $2bn for domestic manufacturers and service companies. The matter is about construction materials, metal structures and services. At the moment, we are jointly working out these issues and I believe we will achieve mutual understanding with TCO," he later said to the Ak Zhaik reporter.

However, on the sidelines of the conference, they stated Tengizchevroil would stick to 32%.
KMG keeps prioritizing creation of joint enterprises. In particular, 40% of designing in FGP is performed by KING JSC.
"To attract foreign investors KMG may take part in share stocks of newly created companies. In other words, if investors are interested in producing goods for oil and gas sector, they can minimize their risks owing to long-term contracts with KMG that offers co-funding, said Mirzagaliyev in his speech. - I would also like to reinforce that contracts with nature users are signed only in case an investor is able to prove long-term benefits to our country - new infrastructure projects, construction of plants and facilities. Today we are in talks with a number of companies to create shipbuilding capacities on the shores of the Caspian Sea for the Kashagan project. In return, investors will receive new blocks for use of nature."




April 17 2013, 10:31