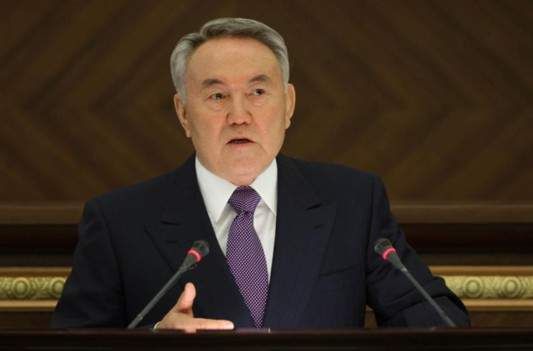 The President of Kazakhstan Nursultan Nazarbayev, addressing to journalists after Majilis meeting (lower chamber of Kazakhstan Parliament) explained Karim Massimov's resignation, BNews.kz correspondent reports.
"I want to explain the situation to Kazakhstan citizens - the very essence of the latest key staff changes. Let's begin with the Prime Minister. Prime Minister Karim Massimov headed our government for about 6 years, he headed it very competently and worked actively. His work fell on the peak of the world financial and economic crisis, and our country came off with honor - the government and the prime minister deserve the greater part of the merit," N. Nazarbayev said.
"Usually government changes, when the economic and social condition of a country weakens. But this is a different situation. Prime Minister filed resignation. Last year he did the same. When the person got a bit tired and wanted to change his position, claiming a new person was needed, I released him, accepting his resignation," the Head of State explained.
"Secondly, we spend a lot of time and efforts on each person we nominate to a high position. Therefore, not to waste his experience, I kept him and appointed the head of the Presidential Administration. Presidential Administration supervises implementation of programs, monitors the work of the government on implementation of these programs, I think, it will be normal."
Further actions are as follows: according to the Constitution the new prime minister should present me the structure of the new government. The new prime minister is Serik Akhmetov," the President concluded.
To recall, the head of the state has appointed K. Massimov the head of President's Administration, a few hours after he relieved him from PM's seat.
K. Massimov had been prime minister of Kazakhstan since January 2007. In various periods he occupied positions of the minister of transport and communications, deputy prime minister and minister of economy and budget planning.
September 25 2012, 09:34