By Murat SULTANGALIYEV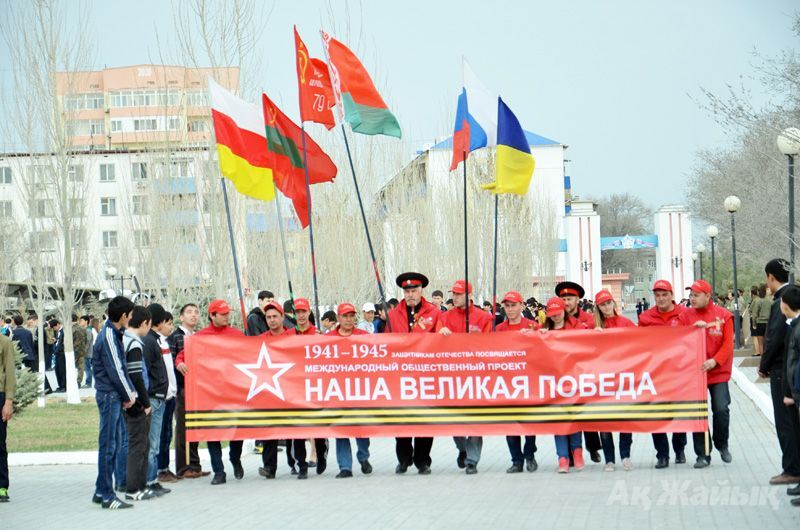 A solemn welcoming of the international motor rally named "Our Great Victory" was held in the Park of Victory in Atyrau on April 8.

According to the project commander Oleg Smossarenko, the car run started on March 23 in the hero city of Sevastopol, Crimea, Ukraine. The route stretches across 95 cities of Russia, Ukraine, Moldova, Belarus and Kazakhstan. Of them 13 have the title of hero city, 37 cities of combat glory and 10 cities decorated with the 1st category Patriotic War Order. The run will finish May 9 on the Red Square in Moscow.

The team consists of citizens of unrecognized republics of Transnistria and South Ossetia, as well as separatists from Crimea. In every place visited they roll out a 10 x 20 meter flag - a copy of the Banner of Great Victory in World War II - and let every bystander touch it.

So, such a flash mob run accross our park too. Members of the motor rally and school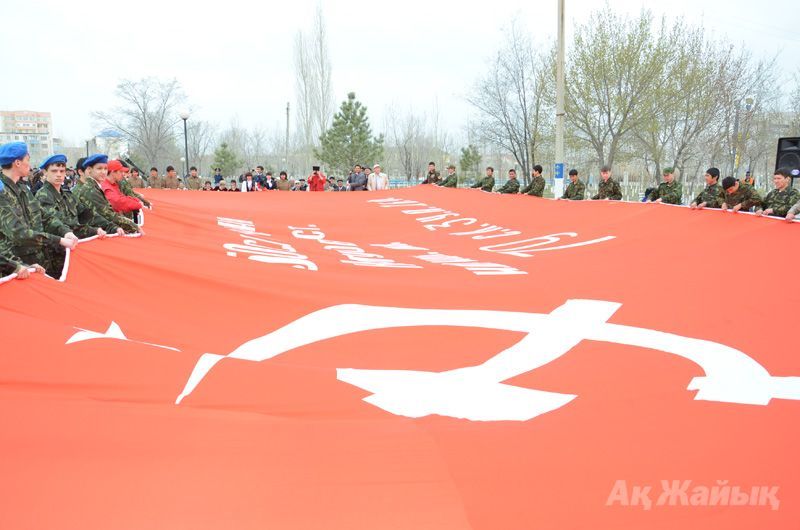 students dressed in paramilitary uniforms marched across the central alley holding the red banner.

An ensemble of veterans of war and labor named "Frontovichka" [A Girl at Front] performed a few songs of the WWII times.

The political aspect, which latently accompanied the event, seemingly caused no concern among local nationals.
Battlefields of the Eastern Front of the World War II took the lives of over 13,000 people of Guriev, now Atyrau Oblast.
April 11 2013, 12:35