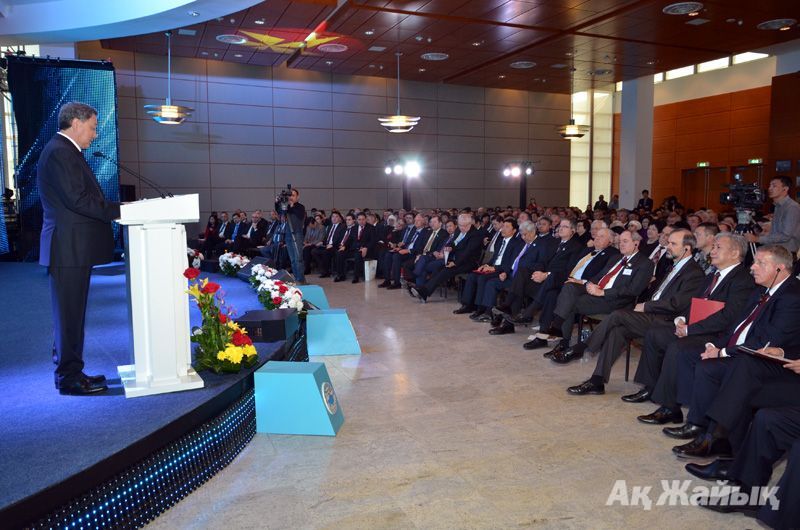 On April 5 a solemn meeting dedicated to the 20th anniversary of TCO was held in Atyrau. The day before a similar function was held in Astana with the participation of the President of the country Nursultan Nazarbaev.
In the festive meeting, that took place in TCO office building in Atyrau, participated top managers of Chevron and ExxonMobil involved in the Tengiz project, as well as the deputy chairman of the Senate of the RoK Parliament, the senator from Atyrau Oblast Kairat Ishchanov, the formerOblast Deputy Governor Serik Amangaliev, who is currently working in the President's Administration, members of Majilis Erkin Shpanov, Askhat Bekenov, Zhalgas Duisengaliev, etc.
Welcoming speeches said the acting minister of oil and gas Bolat Akchulakov, the chairman of the board of KazMunayGas Lyazzat Kiinov, the vice-minister of the industry and new technologies Duisenbai Turganov and many others. Among the guests there were the chairman of Committee of ecological regulation and supervision under the RoK Ministry of Environmental Protection Daniyar Yeremchinov and the head of Ak Zhol party, the member of Majilis - Azat Peruashev.
The meeting started with the video film about the history of the development of Tengiz field, then there were numerous congratulations of the invited guests and exchange of congratulatory letters. The American managers in the spirit - "do you remember how it all started, everything was for the first time" told nostalgic stories of the days way back then, 20-years ago when the contract was signed between Kazakhstan and Chevron corporation. Then there was the awarding ceremony of the best personnel of the company.
There was a confusion in figures. The day before this meeting in Astana the President announced that the total contribution of TCO to the economy of Kazakhstan in 20 years was about $77 billion. And at the meeting in Atyrau Tim Miller, TCO Director General, voiced another figure: $74, 2 billion.
The solemn meeting was closed by the concert of the Kazakhstan variety artists.
To recall, to-date the shareholders of Tengiz project are Chevron (50%), KazMunayGas (20%), ExxonMobil Kazakhstan Ink. (25%) and Lukarco (5%).
By Laura Suleimenova
Photos by Kanat Eleuov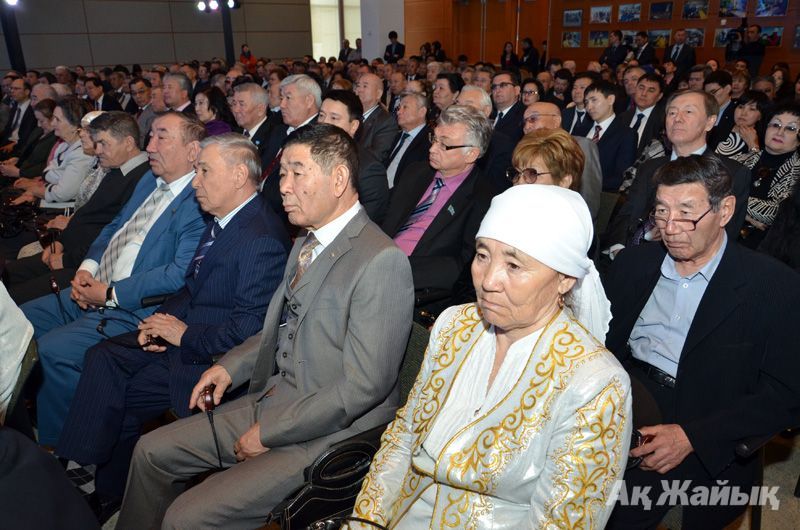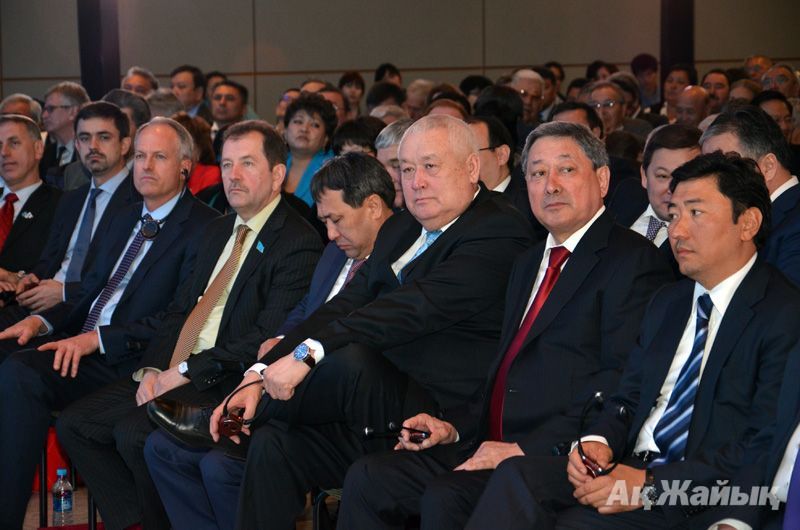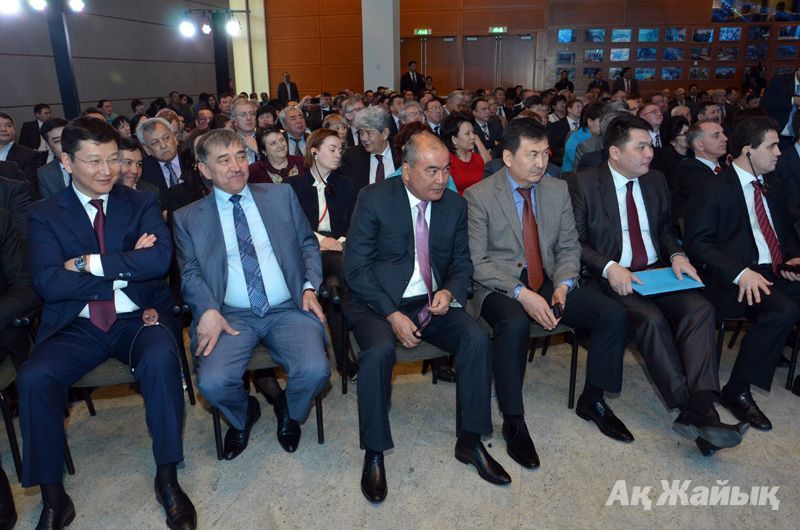 April 6 2013, 12:06