By Tamara SUKHOMLINOVA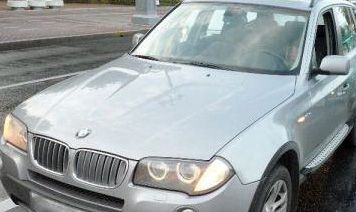 A BMW X3 car with 8 (!) teenagers turned over on the highway leading to the Atyrau International Airport, Abulkhair Khan Avenue, on April 6, at around 22.30.
"A 15-year-old boy, taking the advantage stole car keys from his mother. When driving from the city center towards the airport he lost control of the vehicle and the SUV turned over, says Goulnazira Mukhtarova, the head of police media service commenting the incident. - He had seven passengers with him in the car - all born in 1998-99."
Two female passengers were hospitalized. One of them is now in an intensive care unit. Six other youngsters, including the driver, were let go home after receiving first medical help.
"No criminal proceeding will likely be launched, as we don't think the owner of the car will request it," Mukhtarova added.




April 7 2013, 17:08