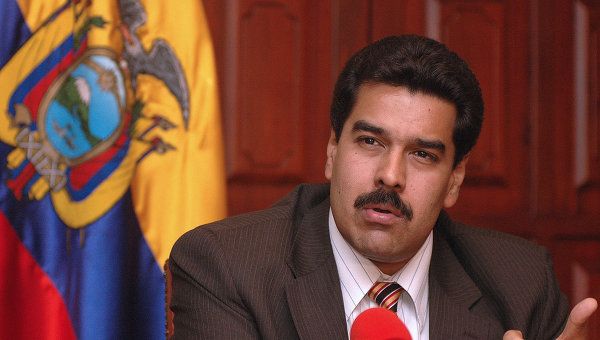 Venezuela's Acting President Nicolas Maduro pledged to continue the political course of the late leader Hugo Chavez in case he was elected the president after April 14 elections.
"Chavez, I swear to you that the revolution will continue," Maduro was quoted as saying by local media at a meeting with the so-called Chavez team.

Maduro, running as the main candidate from the ruling Socialist Party, previously held the post of Venezuela's vice-president and was handpicked by the late President Chavez as his successor shortly before his death.

Henrique Capriles, Maduro's chief contender in the presidential poll running from the country's opposition, promised Venezuelans an almost 40 percent hike in wages if he was elected the president.

"You may have no doubts, I have never let our people down," Capriles was quoted as saying by local media on Monday.

Capriles said earlier that if he lost the presidential election this time he would quit politics, while his contender Maduro promised to win the elections with more than 10 million votes.

Chavez, who ruled Venezuela for 14 years, died on March 5 at the age of 58 after a two-year-long fight with cancer. Snap presidential elections in Venezuela have been scheduled for April 14.
March 19 2013, 14:33