By Laura SULEIMENOVA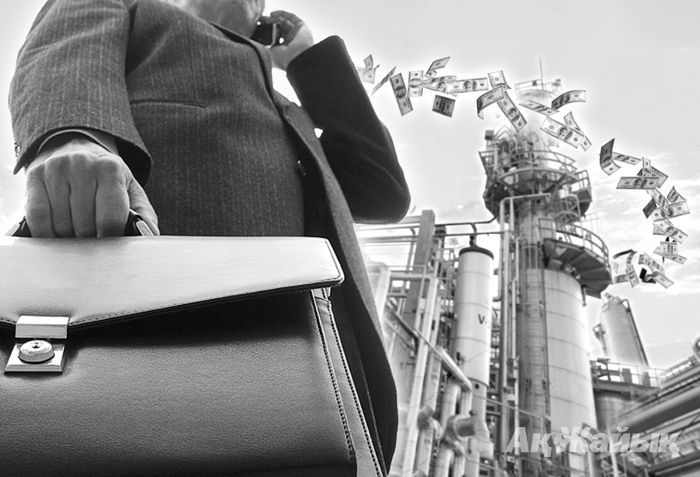 Tasked by General Prosecution Office, the oblast prosecutor's office, labor department and employment coordination department investigated into the disproportion in labor remuneration of Kazakh and foreign citizens working in international companies.
According to Aktan Kuanov, 18 companies that attract overseas workforce were inspected. A huge difference in payment for labor was discovered in every of them.

A Kazakh engineer in Renko-Kat LLP Branch earned 2.4mln tenge in 12 months of 2012 - 1,876 work hours, while a foreign engineer's gains in the period made 6mln tenge for doing 1,711 work hours.

Monthly salary of a Kazakh safety engineer in Sicim S.p.A is 198,000 tenge. His foreign colleague holding the same position is paid 538,400 tenge.
According to a job contract, branch office of Expertise Srl pays 665 euros for a 12 hour day to a quality assurance engineer working 28/28.
His colleagues for the same period and conditions earn slightly more than 341,000 tenge, 11 times less, assistant prosecutor said.

Consolidated Constructing Engineering & Procurement SAL-Offshore paid K.A., a Kazakh citizen, 2.5mln tenge in a year and nearly 8mln to D., a worker from abroad.

Tozzi Kazakhstan LLP pays 4,500 euros - 900,000 tenge - to S.G, a quality control engineer for a 28/28 rotation. Kazakh S.B. earns 225,000 tenge, four-fold less.

Similar violations were revealed in Kazmunayservices and Constructing and the branch office of Fircroft Engineering Services Limited. Fircroft has assigned a 665 pounds a day wage to a foreigner E.D. for 28/28. In 28 days he makes 18,620 pounds or 4.4mln tenge.
A local doing the same job is paid 382,000 tenge - 11 times less.

The oblast prosecutor's office is preparing acts for prosecution response, said Kuanov.
L.S.: Why weren't TCO checked? When Agip KCO results will be advised?
A.K.: For TCO we need a special instruction. Agip results will be announced later.



March 18 2013, 09:39