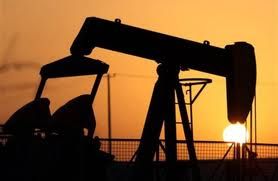 «Max Petroleum» company began drilling of the production well in "Zhana Makat" field in the old oil region of the Atyrau oblast.

The well will be drilled to a target depth of 1338 meters with target horizons in the Jurassic and Triassic reservoirs. If the drilling is successful and the company gets commercial flow of oil, it could be the beginning of the revival of the Makat district where most of the fields operated from 20s and 30s of the 20th century, had been exhausted.

As previously reported, under the license the company is planning to drill 30-40 shallow wells this year, which will be financed by the loan of Sberbank. According to the program of shallow drilling the company expects to evaluate and develop Zhana Makat, West Sagiz and Uytas fields, geological examination of additional wells are also planned in the fields of West Baychonas, North Eskene, Borkyldakty, East Kyzylzhar and North Uytas.
March 13 2013, 12:04