By Laura SULEIMENOVA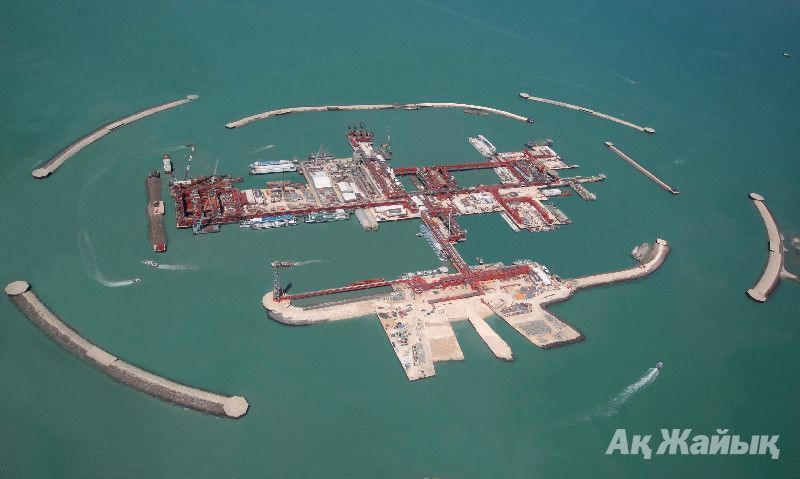 As reported by the oblast emergency department, a technical incident took place during well re-entry arrangement at the man-made island D of Kashagan field in the Caspian Sea.
When setting up equipment, bending of top section of a lifting mechanism occurred.
Maintenance crew was withdrawn 100-150 meters away from the mouth of the well.
General alarm was not sounded.

"Valves at a depth of over 5,000 meters were not opened - it was just a preparation of the well for general operation. We flew to the island and had a meeting there to create a commission to investigate the incident. Our department has launched an unsheduled audit," said Bolatbek Omarov, the head of emergency department.

Reportedly, at the moment the top section of a descent-ascent unit has been dismounted. The wellhead is hermetized. There is no risk of hydrocarbon blowout. People's lives and health are not endangered, as well as the environment.

We contacted Yerbol Kuanov, the head of environmental department, who promised detailed information about the case later. Apparently, his officers have not personally been at the place yet.
Workers at the island were extremely surprised about some media tagging the case "a dangerous" accident.

"We continued our work, knowing that nothing serious happened. All those things may be removed and changed," they said.
Of course, any news about Kashagan is serious, but there is no need to shiver at every rustle.
In a brief press release we received from NCOC and Agip KCO, it reads "a technical failure" took place, almost the same thing the emergency department told us.

By the evening of March 7, NCOC gave a more detailed comment:

"On Friday, March 1, 17:45, at D Island occurred a technical failure during works by a contractor at a suspended well, reported Hans Wenck, external communications manager. - During the works a top section of a coil tubing tower bended due to a failure in hydraulic equipment. The well is still safely shut.

Maintenance personnel, the environment as well as the well's operability were not in a risk. The case bears production nature and does not refer to the emergency category.
In accordance with the Industrial Safety Rules of Kazakhstan, relevant state bodies were timely informed.

North Caspian Operating Company (North Caspian project operator) and the agent company, Agip KCO, in close cooperation with the contractor and authorities are finishing the investigation of equipment failure and developing technical solutions to continue operations at the well.

The measures to recover the well will not impact works on commissioning and startup of other production facilities."


March 7 2013, 17:10