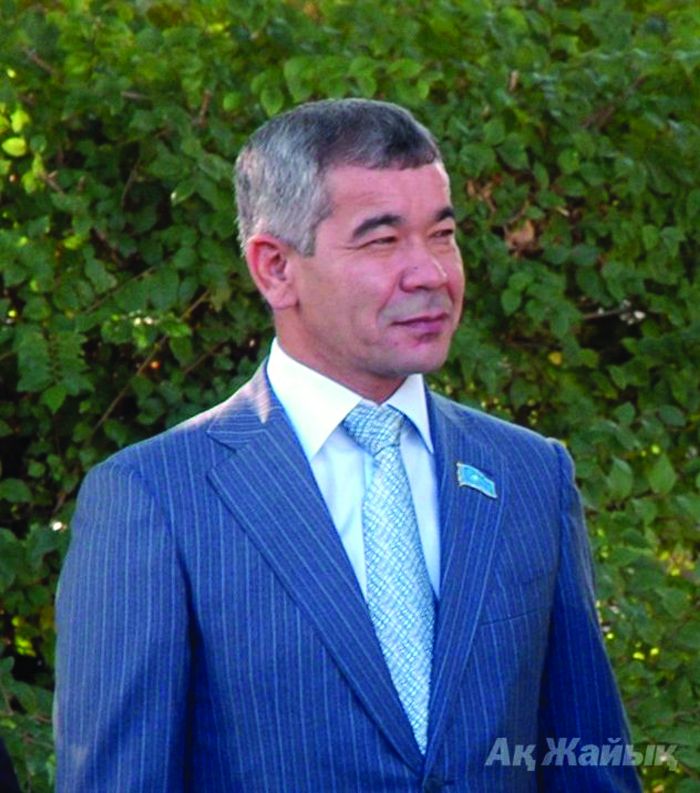 Amanzhan RyskaliyevThe media service of the Ak Zhol Party informed that on Saturday, September 15, the central council reviewed the request of the member of Majilis (lower house of the Parliament) Amanzhan RYSKALI to pass his seat to the Secretary of Party Central Council Talgat YERGALIYEV, a businessman from Akmola Oblast.
In his request, Amanzhan Ryskaliyev noted that his decision derived from moral and ethical reasons and the public response emerged, but he remains a member of the party, according to the press release.
Amanzhan Ryskali, our colleague, remains in our party, as per his request. We wish him success and good health, said the party chairman Azat PERUASHEV.
Did A. Ryskali attend the session? Where is he now? We did not receive any answer to these questions - not a single responsible person of the party was at work by lunchtime on Saturday.

Looking back to 2005, when the Ak Zhaik newspaper wrote about the criminal record of the then candidate to member the Oblast Maslikhat, Amanzhan Ryskali, the then governor Aslan MUSSIN had publicly supported him in front of the local media. Following this, our office was literally besieged by a group of 'protesting citizens,' who had been taken to Atyrau from his native village of Makat by bus, demanding publication of a contradiction. The aggressive crowd dispersed only upon the arrival of city administration representatives and police. By the way, the arson of our printing house, that took place in May 2002, after the appointment of Mussin in February that year, drew attention of the President, who instructed the general prosecutor to take the investigation under his control.

By Saule TASBULATOVA

September 17 2012, 11:16