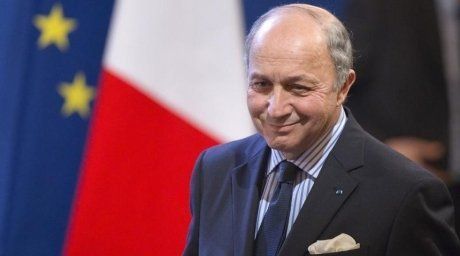 Foreign Minister of France Laurent Fabius. ©REUTERSForeign Minister of France Laurent Fabius is arriving today to Astana with an official visit, reported Kazinform.
"The next year is the Year of Kazakhstan in France. Our nations boast 20 years of diplomatic relations. I can assure you that there are big cultural and economic projects ahead for France and Kazakhstan. I believe that Mr. Laurent Fabius visit to Kazakhstan on March 1, 2013 is a good impetus for further development and strengthening of the bilateral relations," said H.E. Jean-Charles Berthonnet, Ambassador of France to Kazakhstan at the opening ceremony of the international exhivbition "France-Kazakhstan" in Astana.
After Astana the head of French foreign office will visit Tashkent and Ashkhabad.
During the visit Fabius will first meet the president Nursultan Nazarbayev.
Then he will take part in negotiations with Prime Minister Serik Akhmetov and Foreign Minister of Kazakhstan Eerlan Idrisov.
Diplomatic relations between Kazakhstan and France were established on Jan. 25, 1992, only three weeks after Kazakhstan declared its independence on Dec. 16, 1991. The French Embassy in Kazakhstan was opened in March 1992, and the Embassy of Kazakhstan in France opened in July 1993.
Five times larger than the territory of France, with a population of 17 million people, Kazakhstan is the main trading partner of France and the European Union in the region.
More than 100 French–owned companies are currently registered in Kazakhstan. Business ties are fostered by the Kazakh-French Business Council and the Joint Commission for Economic Cooperation.
WKT
March 1 2013, 15:53