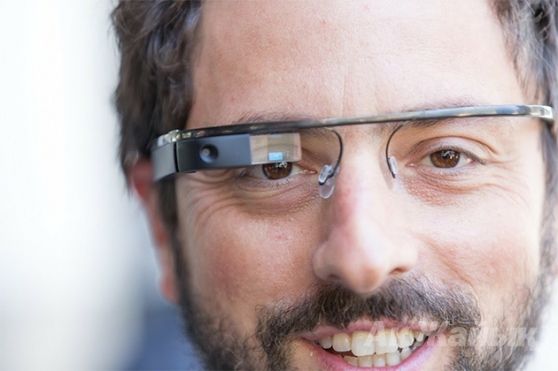 Sergy Brin in Google GlassLarry Page and Sergey Brin have long had the dream of a hands-free, mobile Google, where search was a seamless process as you moved around the world. As the years progressed the vision did, too, expanding beyond search to persistent connections with the people in your lives.
In other words, Google's view of the world now has the social side fully baked into it.
Today, Google is revealing that it is taking concrete steps towards that vision with ProjectGlass, an augmented reality system that will give users the full range of activities performed with a smart phone — without the smart phone. Instead, you wear some sort of geeky prosthetic (one of those pictured is reminiscent of the visor that Geordi La Forge wore on "Star Trek: The Next Generation," but Google has also been experimenting with a version that piggybacks on regular spectacles.)
On top of your field of vision, you get icons, alerts, directional arrows, and other visual cues that inform, warn, or beg response.
And all of a sudden, the world becomes dickish — as in Philip K.
March 1 2013, 11:20