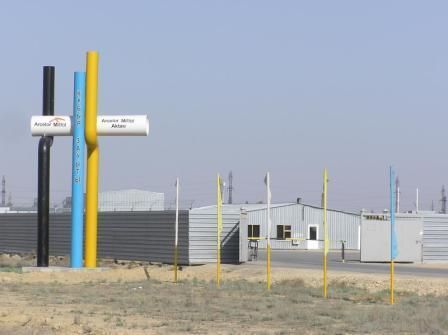 Arcelor Mittal Tubular Products in AktauAfter explosion a fire broke out at Arselor Mittal Aktau pipe plant Friday, 22 Feb, lada.kz reports.
One of three victims of the fire died in the hospital on Saturday, tengrinews.kz reports.
A 23 y.o. electrician, hospitalized with 95-98 percent burns on his body, died in intensive care unit.
The second 59 y.o. victim is still in intensive care with an artificial respiration unit. He has a toxic burn of one lung. The third victim had a light poisoning with carbon monoxide vapors and was released from hospital.
He was out of the epicenter of fire, but tried to carry his colleagues out of the burning building.
"The family of the electrician who died in the fire will receive 2.5mln tenge ($16,700 US) from the company for the loss of a bread-winner. The second victim will get financial aid as well," said the company rep on media relations.
To recall, a fire broke out in the Shop# 2 at Arselor Mittal Aktau pipe plant on Friday, 22 Feb, at 11:19 where oil transformer ignited. The fire was put out at 12:17.
WKT
February 27 2013, 11:43