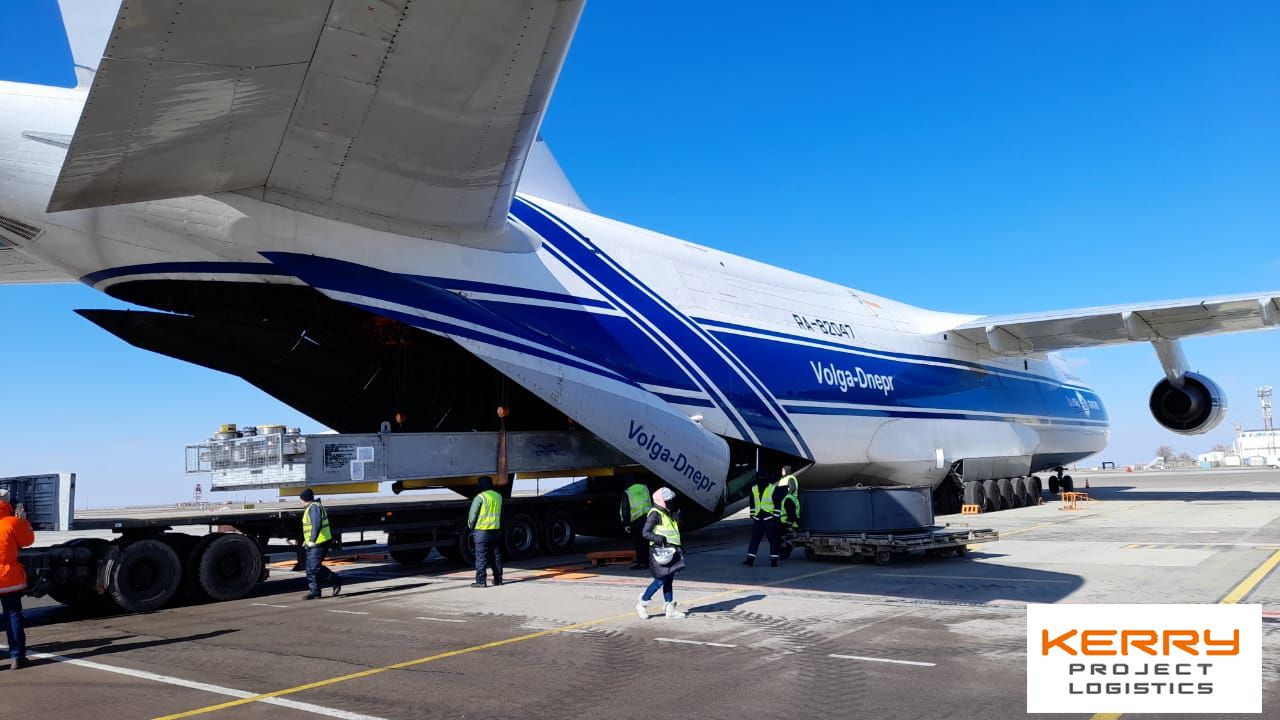 Recently, a special charter flight from Venice, Italy landed at Atyrau International Airport onboard of an Antonov-124 "Ruslan" one of the largest cargo Freighter in the World. The Customer company entrusted the urgent delivery of large-sized equipment, with the length of more than 13 meters and the weight of 13,565 tons, to the company "Kerry Project Logistics (Kazakhstan)", known worldwide as one of the leaders in providing logistics services, specializing in the delivery of large-sized and non-standard cargo "from door to door".
The large cargo had been intended for the project of Karachaganak field Development.
The company "Kerry Project Logistics (Kazakhstan)" is always glad and ready to make contribution on the project development.
"Kerry Project Logistics (Kazakhstan)" is a specialized division of the large international company "Kerry Logistics" and one of its key stakeholders.
"Kerry Project Logistics (Kazakhstan)" cooperates with many large companies abroad, in the CIS countries and in Kazakhstan. It has offices in Almaty, Atyrau, Aksai and Aktau and has experience working on major projects as Karachaganak and Kashagan as well as other key industrial project in RoK .
There are not many companies in the world, which are always ready to solve complex tasks related to the delivery of non-standard, large-sized, heavy and expensive cargos. It is general practice, in such cases, the works doesn't limit only by transportation service, but includes a wide range of additional services: management of heavy and oversized cargo, management of the logistic base, services for compliance of customs and regulatory requirements, services in the specified reception area, packaging and warehousing, including the services on the client's premises, inspection services, service of "Hazmat" storage.
- Our mission is to provide our clients with integrated project logistics services on the global scale. Offering more than just freight forwarding, but to become a strategic partner, that offers innovative solutions for specific projects, saying the representatives of the company.
Kerry Project Logistics is always ready for any challenges in the field of project logistics services to meet the growing global demand of his customers.
March 16 2021, 11:06